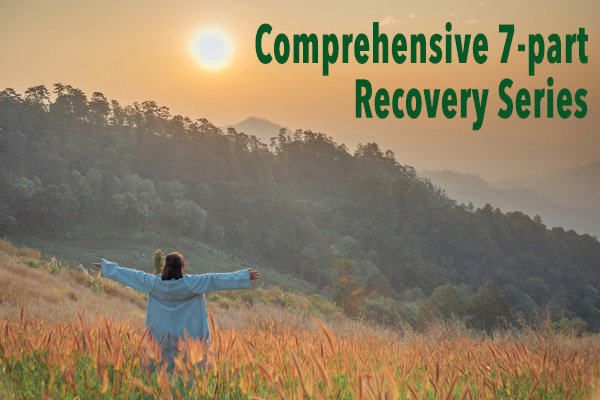 About this series
When you've been shattered by an involvement with a sociopath, how do you pick up the pieces? How do you recover from the abuse? How do you make sure it never happens again?
The answers: You need to understand your experience, focus on self-care, and learn tools to protect yourself as you move forward.
This comprehensive series of webinars will help you get started and keep you on track. The instructor, Mandy Friedman, is a licensed professional counselor, clinically certified domestic violence counselor, trauma specialist — and a survivor of abuse herself. She knows exactly what you've been through, and in this series, provides the understanding and strategies you need to rebuild your life.
Here's a customer review of one of the courses that's included:
Excellent! Mandy is a wealth of information and this came at just the right time for a situation I find myself in and just now figuring out what has been really been happening during 23 years of marriage! A snake in my house, as you stated! And it was shown to me in a dream! I'm already appropriating the tools/skills to protect myself until I can possibly get out of the situation. It feels great to be empowered and I am getting better at it, saying "no", and using boundaries and getting space. But, it is also helping me better myself so I don't repeat my own mistakes. I don't have to feel guilty any longer.
These seven webinars provide you with 10.5 hours of instruction. The cost of purchasing them separately is $315. But when you buy the series, you pay only $236 — a savings of 25%!
About the instructor Mandy Friedman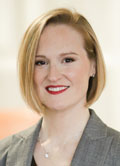 Mandy Friedman, LPCC-S, CCDVC, CCTP is a licensed professional clinical counselor, certified clinical domestic violence counselor and clinically certified trauma professional. Mandy is the creator of the educational program S.N.A.P. — Survivors of Narcissistic and Abusive Personalities. This program teaches survivors and concerned loved ones about abusive personalities, targets of abuse, abusive relationships and life in recovery from abuse.
In her private practice, Clermont Mental Health, Mandy specializes in treating survivors of Cluster B personalities. She is also familiar with the role of addiction and substance abuse in abusive relationships. Mandy's clients are often in need of trauma-informed care as part of their recovery. This has led her to become an specialist in the topic of Complex Post Traumatic Stress Disorder (C-PTSD). To help her clients, Mandy utilizes mindfulness based cognitive therapy (MBCT), cognitive behavioral therapy (CBT) and psycho-education.
Mandy is a survivor of abuse and has first-hand knowledge of what survivors endure in abusive circumstances and living a healthy life after abuse.
Here's Mandy explaining the series, followed by details of the courses.
1. Start your recovery from emotional and psychological abuse
Lies, gaslighting and betrayal — involvement with an exploiter leaves you shaken to the core. In this webinar, you'll gain the understanding, and learn the strategies, that will enable you to begin your recovery and rebuild your life.
Highlights
Tools for navigating toxic people
How Complex PTSD affects recovery
The importance of self-care
How shame affects recovery
Implementing personal boundaries
Identifying healthy people and healthy relationships
Learning objectives
After this course, you should be able to:
Understand the importance of actively following a program of recovery
Implement strategies for minimizing contact with toxic people
Recognize behavioral symptoms of Complex PTSD
Protect yourself by establishing personal boundaries
Identify healthy traits and behaviors in others
2. Self-care for survivors
When you've been devastated by a sociopath, rebuilding your life starts with taking care of you. Learn to focus on your own needs and create a self-care for survivors routine by setting boundaries; reducing stress and moving towards physical, emotional and spiritual health.
Highlights
Why self-care for survivors is especially important
5 common myths about self-care for survivors
Benefits and challenges you can expect with self-care
How to create and maintain a self-care routine
26 strategies for taking care of yourself
Learning objectives
In this course, you will learn to:
Love and nurture yourself
Be comfortable with setting new priorities
Say "no" and set boundaries
Remove unsupportive people, places and things from your life
Be patient with yourself as you make positive change
3. Self-care for Complex PTSD
If you endured physical, emotional, psychological, sexual and/or financial abuse for a long time, you may be suffering from C-PTSD. Learn how to recognize the symptoms and create your own recovery program.
Highlights
Patterns of life events that may cause complex PTSD
Typical symptoms of C-PTSD
How C-PTSD affects your brain
How C-PTSD can cause you to accept the unacceptable
Therapeutic techniques for treating C-PTSD
Learning objectives
After this course, you should be able to:
Recognize if you may be suffering from C-PTSD
Understand how C-PTSD affects your decision-making
Advocate for yourself when seeking professional help
Set firm boundaries so you can heal from the trauma
Determine who is safe to let into your life and who is not
4. Tools for navigating narcissists and other manipulative people
Sometimes it's not possible to cut a disordered person out of your life. Learn the tools and strategies you need for navigating narcissists, such as emotional shielding, time limits and neutralizing flying monkeys.
Highlights
Narcissistic personalities and patterns
What manipulators look for — strength and resilience
Tools for dealing with narcissists — like No Contact and grey rock
Getting honest about the people in your life
Knowing your limitations and resources
Learning objectives
After this course you should be able to:
Identify narcissists and manipulators
Understand how manipulators choose their targets
Build a toolbox for dealing with disordered personalities
Spot and neutralize flying monkeys
Protect yourself through emotional shielding
5. Overcoming shame — how to feel worthy of love and respect
Abusers lie about you, cause you to make bad choices and induce you feel shame. Learn to release this painful and destructive emotion.
Highlights
The destructive effects of shame
Understanding the difference between shame and guilt
Why shame makes it difficult to set boundaries
6 ways abusive people use shame
9 strategies for overcoming shame
Learning objectives
After this course, you should be able to:
Discover the sources of any shame that you feel
Recognize your own countermeasures and why they are counterproductive
Dismantle any myths about abuse that you believe
Analyze your own positive traits that abusers have targeted
Take steps to overcome your own feelings of shame
6. How understanding empathy and emotional intelligence protects you from abuse and enriches your life
Empathy is central to our humanity, but some people don't feel it. Learning to recognize a lack of empathy and a deficit of emotional intelligence will enable you to protect yourself from abusers and thrive in your relationships.
Highlights
Why empaths are vulnerable to sociopaths
Why emotional intelligence and empathy are important for survivors
9 aspects of emotional intelligence
Understanding the spectrum of abusive personalities
Why some people lack empathy
How your empathy helps you recover from narcissistic abuse
Learning objectives
After this course, you should be able to:
Understand how empathy — or lack of empathy — affects you
Determine if a person is capable of empathy — or not
Detect a deficit in empathy or emotional intelligence
Protect yourself from the unempathetic people in your life
Fortify yourself with emotional shielding
7. Survivor's guide to healthy people and healthy relationships
Maybe you were vulnerable to a sociopath because you never experienced healthy relationships. Learn how healthy people behave, so you can choose fulfilling involvements.
Highlights
Why many survivors do not know what a healthy relationship is
How you can tell if someone is mentally and emotionally healthy
What mentally and emotionally healthy people do not do
Understanding the key elements of a healthy relationship
Learning objectives
This course should help you to:
Recognize mentally and emotionally healthy people
Determine if a relationship provides balance to your life
Avoid mentally and emotionally unhealthy people
Understand that real love is not transactional
Cost and credits
The cost for this course is only $236 for 10.5 hours of instruction — a savings of 25%! Once you purchase the course, you can access it online as long and as often as you want.
Although this course does not award continuing education credits, you will be able to download a certificate of achievement upon completion.
After the abuse, this series helps you understand and overcome what happened, recover your sense of self, set boundaries so it never happens again, and identify people who deserve to be in your inner circle. Yes, you can live the life you truly want.
Customer reviews
Add your review — click and scroll down
Sorry, no reviews match your current selections
Comprehensive 7-part recovery series presented by Mandy Friedman, LPCC-S — $236
Sign up for this course now