You are registered for this course. Click the "Webinar and Forum" course title below to start.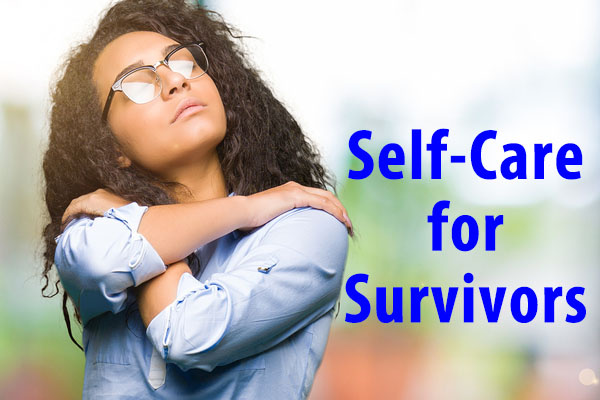 No matching reviews found.
Self-Care for Survivors – $25
Exhaustion. After an abusive relationship, what you experience is deep emotional, physical, psychological and spiritual exhaustion. You may feel like you're stuck in the bottom of a well. How do you begin to climb out?
By taking care of yourself, and that's exactly what Mandy Friedman, LPCC, teaches you to do in this program, Self-Care for Survivors. You'll learn how to start wherever you are, treat yourself with loving kindness, and give yourself what you need to recover.
The goal is for you to make one profound change, and then a multitude of small changes. The profound change is realizing that yes, you do deserve to take care of yourself. If you're like most survivors, you've been programmed to put yourself last, but now it's time to focus on your own needs. Then you'll learn actionable tips and strategies for implementing a self-care program, and sticking with it.
With these self-care tools, you will be able to change your life, and move forward to the health, peace and wholeness that you deserve.
Highlights
Why self-care is especially important for survivors
5 common myths about self-care
Benefits and challenges you can expect with self-care
How to create and maintain a self-care routine
26 strategies for taking care of yourself
About the instructor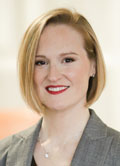 Mandy Friedman, LPCC, CCDVC, is a licensed professional clinical counselor and certified clinical domestic violence counselor. Mandy is the creator of the educational program S.N.A.P. — Survivors of Narcissistic and Abusive Personalities. This program teaches survivors and concerned loved ones about abusive personalities, targets of abuse, abusive relationships and life in recovery from abuse. In her private practice, Clermont Mental Health, Mandy specializes in treating survivors of Cluster B personalities. She is also familiar with the role of addiction and substance abuse in abusive relationships. Mandy's clients are often in need of trauma-informed care as part of their recovery. This has led her to become an expert on the topic of Complex Post Traumatic Stress Disorder (C-PTSD). To help her clients, Mandy utilizes mindfulness based cognitive therapy (MBCT), cognitive behavioral therapy (CBT) and psychoeducation. Mandy is a survivor of abuse and has first-hand knowledge of what survivors endure in abusive circumstances and living a healthy life after abuse.
Cost and credits
The cost for this course is only $25 for 60 minutes of instruction. Once you purchase the course, you can access it online as long and as often as you want.
Although this course does not award continuing education credits, you will be able to download a certificate of achievement upon completion.
Learning objectives
In this course, you will learn:
How to love and nurture yourself
How to be comfortable with setting new priorities
How to say "no" and set boundaries
How to remove unsupportive people, places and things from your life
How to be patient with yourself as you make positive change
Program Agenda:
45 minutes instruction
Why is self-care important for survivors?

Differences between empathic and non-empathic survivors
Survivors have been programmed to put our needs last

Self-care teaches us how to love ourselves
5 common myths about self-care
Self-care is NOT a waste of time
Challenges to expect with self-care
Benefits of self-care

Learning how to say "no" and set boundaries
Weeding out unsupportive people, places and things
Achieving physical, emotional and spiritual health

How to create and maintain your self-care routine

Make it "doable"
Lower expectations

26 strategies for implementing self-care

How to reduce stress
Finding the right medical care
Only inviting healthy people into your life
Mindfulness practice
Love your body
And more
15 minutes questions and answers
Here's a preview of the course:

When you've been devastated by a sociopath, rebuilding your life starts with taking care of you. Learn to focus on your own needs and create a self-care routine by setting boundaries; reducing stress and moving towards physical, emotional and spiritual health.
Self-Care for Survivors – $25
Sign up for this course now