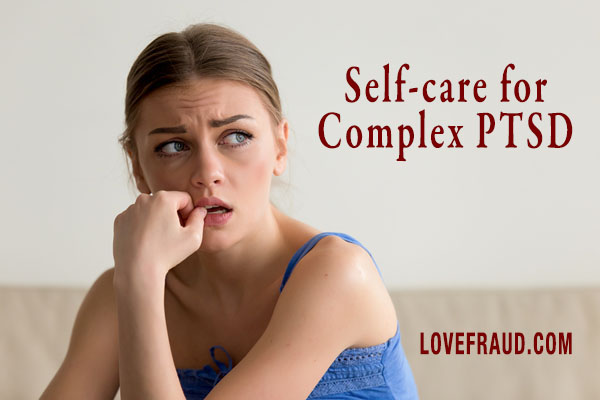 About this course
You're jumpy. Your heart races and your body sweats. You have bad dreams and flashbacks — all related to a relationship that has turned abusive. You believe you're suffering from post-traumatic stress disorder (PTSD), but there was never one major traumatic incident.
PTSD is usually described as being caused by a shocking, scary or dangerous event, such as a car accident, natural disaster or war. But therapists now recognize that multiple traumatic events of repeated and ongoing abuse can cause the same symptoms. This condition is called complex PTSD (C-PTSD). If you've endured a relationship that was psychologically, emotionally, sexually, physically and/or financially abusive, you may be suffering from C-PTSD.
In this webinar, you'll learn how traumatic experiences may lead to C-PTSD, and typical symptoms of the disorder. Understanding the causes and symptoms will help you to seek appropriate care and avoid misdiagnosis.
If, for whatever reason, you can't go to therapy, you'll also learn how to begin your own recovery program. Self-care is your number one priority. You'll learn to set strong boundaries and the steps you can take to relieve internal tension. After you complete this webinar, you'll know what to do so you can feel better.
Highlights
Patterns of life events that may cause complex PTSD
Typical symptoms of C-PTSD
How C-PTSD affects your brain
How C-PTSD can cause you to accept the unacceptable
Therapeutic techniques for treating C-PTSD
About the instructor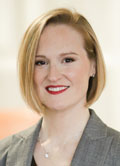 Mandy Friedman, LPCC, CCDVC, is a licensed professional clinical counselor and certified clinical domestic violence counselor. Mandy is the creator of the educational program S.N.A.P. — Survivors of Narcissistic and Abusive Personalities. This program teaches survivors and concerned loved ones about abusive personalities, targets of abuse, abusive relationships and life in recovery from abuse. In her private practice, Clermont Mental Health, Mandy specializes in treating survivors of Cluster B personalities. She is also familiar with the role of addiction and substance abuse in abusive relationships. Mandy's clients are often in need of trauma-informed care as part of their recovery. This has led her to become an expert on the topic of Complex Post Traumatic Stress Disorder (C-PTSD). To help her clients, Mandy utilizes mindfulness based cognitive therapy (MBCT), cognitive behavioral therapy (CBT) and psychoeducation. Mandy is a survivor of abuse and has first-hand knowledge of what survivors endure in abusive circumstances and living a healthy life after abuse.
Cost and credits
The cost for this course is only $45 for 90 minutes of instruction. Once you purchase the course, you can access it online as long and as often as you want.
Although this course does not award continuing education credits, you will be able to download a certificate of achievement upon completion.
Learning objectives
After this course, you should be able to:
Recognize if you may be suffering from C-PTSD
Understand how C-PTSD affects your decision-making
Advocate for yourself when seeking professional help
Set firm boundaries so you can heal from the trauma
Determine who is safe to let into your life and who is not
Program Agenda
55 minutes of instruction
Why you need to know about complex PTSD
Differences between PTSD and complex PTSD
Causes of C-PTSD
Common features of traumatic events
Psychological symptoms of C-PTSD
Behavioral symptoms of C-PTSD
Physical symptoms of C-PTSD
How does C-PTSD affect your brain?
Diagnosis and mental health treatment

Some therapists do not understand abusive personalities
Re-traumatized by the therapist
Advocate for yourself
Cognitive Behavioral Therapy
Mindfulness Based Cognitive Therapy
Eye Movement Desensitization and Reprocessing (EMDR)

Healing and recovery

Self-care
Boundary setting
Protect your "bubble"
Filter your inner circle
35 minutes questions and answers
Here's a preview of the course:
If you endured physical, emotional, psychological, sexual and/or financial abuse for a long time, you may be suffering from C-PTSD. Learn how to recognize the symptoms and create your own recovery program.
Customer reviews
Add your review — click and scroll down
Self-Care for Complex PTSD – $45
Sign up for this course now