Confusion — that's the top sign that you're dealing with a sociopath. Whether it's a romantic partner, family member, friend or colleague — if your relationship doesn't make any sense, Lovefraud courses have your answers.
Sociopaths — meaning people who could be diagnosed with antisocial, narcissistic, borderline, histrionic or psychopathic personality disorders — do not play by the normal rules of human relationships. Lovefraud courses explain sociopathic behavior, and offer you a way forward to the life you truly want and deserve.
Benefits of Lovefraud courses
Gain insight from instructors truly understand your experience (unlike your friends, family and perhaps even some therapists), mostly because we've been were you are.
Your courses are always available. Once your purchase a course, you can watch it as often as you want, whenever you want — such as when you need encouragement to stay away from the sociopath.
Take advantage of private online forums where you can connect with others who participated in the same course.
All courses are 100% guaranteed. If you are not satisfied, just let us know and your money will be refunded.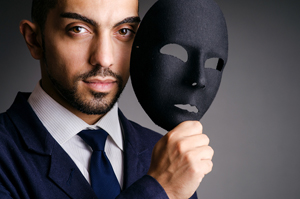 Lovefraud offers courses on many aspects of spotting and dealing with sociopaths. Here's where you can see them all at once.