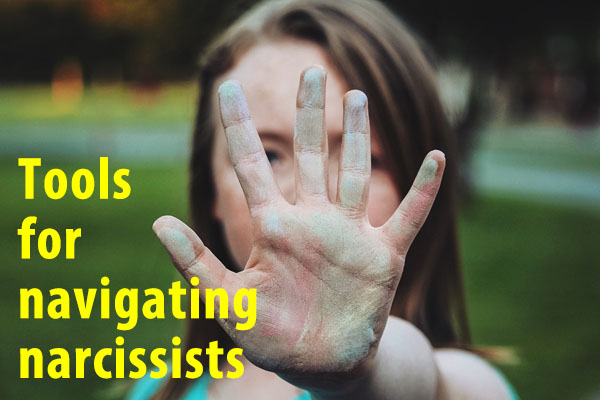 About this course
Someone is creating havoc in your life, and you're beginning to think that he or she has a personality disorder. How do you know for sure? And then what? How do you navigate narcissists and other manipulative people?
In this webinar, licensed professional counselor Mandy Friedman explains narcissistic behavior patterns and traits, including how they choose their targets (it's for your strengths, not your weaknesses). Then, she delivers tips and strategies for dealing with narcissists, antisocials, psychopaths and other exploiters.
The best strategy is No Contact — cutting the person out of your life. But sometimes that isn't possible. In those situations, you need other tools, such as putting everything in writing, setting time limits, and more. Learn how to defuse the insanity of disordered behavior and protect your vulnerable self.
Highlights
Narcissistic personalities and patterns
What manipulators look for — strength and resilience
Tools for dealing with narcissists — like No Contact and grey rock
Getting honest about the people in your life
Knowing your limitations and resources
About the instructor Mandy Friedman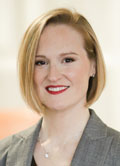 Mandy Friedman, LPCC-S, CCDVC, is a licensed professional clinical counselor and certified clinical domestic violence counselor. Mandy is the creator of the educational program S.N.A.P. — Survivors of Narcissistic and Abusive Personalities. This program teaches survivors and concerned loved ones about abusive personalities, targets of abuse, abusive relationships and life in recovery from abuse.
In her private practice, Clermont Mental Health, Mandy specializes in treating survivors of Cluster B personalities. She is also familiar with the role of addiction and substance abuse in abusive relationships. Mandy's clients are often in need of trauma-informed care as part of their recovery. This has led her to become an expert on the topic of Complex Post Traumatic Stress Disorder (C-PTSD). To help her clients, Mandy utilizes mindfulness based cognitive therapy (MBCT), cognitive behavioral therapy (CBT) and psycho-education.
Mandy is a survivor of abuse and has first-hand knowledge of what survivors endure in abusive circumstances and living a healthy life after abuse.
More Lovefraud webinars by Mandy Friedman, LPCC-S, CCDVC:
Cost and credits
The cost for this course is only $37.50 for 75 minutes of instruction. Once you purchase the course, you can access it online as long and as often as you want.
Although this course does not award continuing education credits, you will be able to download a certificate of achievement upon completion.
Learning objectives 
After this course, Tools for navigating narcissists and other manipulative people, you should be able to:
Identify narcissists and manipulators
Understand how manipulators choose their targets
Build a toolbox for dealing with disordered personalities
Spot and neutralize flying monkeys
Protect yourself through emotional shielding
Tools for navigating narcissists program agenda 
60 minutes instruction
How to identify narcissists and manipulators

Who are they?
Observable patterns and personality features

How they choose their targets

Chosen for strength, not weakness

The spectrum of abusive personalities

Unhealthy and untreated
Borderline personality disorder
Histrionic personality disorder
Narcissistic personality disorder
Antisocial personality disorder

Tools for navigating narcissists and other toxic people

No Contact
Grey rock
Plus more

Examine your inner circle
Flying monkeys
Induced communication tactics
The magic of time limitations
Emotional shielding
Content vs. intent
Engage in strategic thinking
Know your limitations and monitor your resources
15 minutes questions and answers
Here's a preview of the course:
Sometimes it's not possible to cut a disordered person out of your life. Learn the tools and strategies you need for navigating narcissists, such as emotional shielding, time limits and neutralizing flying monkeys.
Customer reviews
Add your review — click and scroll down
Tools for navigating narcissists and other manipulative people — $37.50
Sign up for this course now