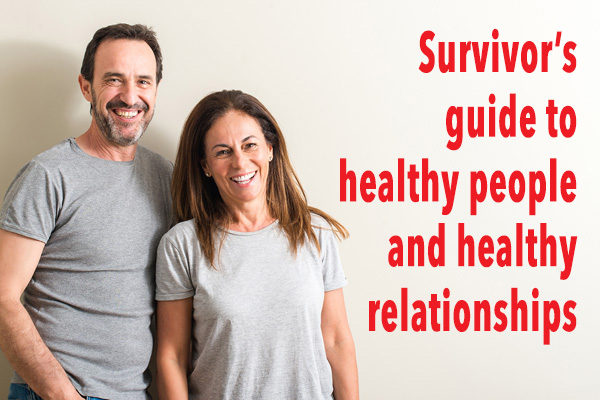 About this course
After a nightmare relationship, you've finally figured out that you were involved with a sociopath. You got that person out of your life and you want to move forward, but now you're afraid that you'll encounter another one.
Like many survivors, you may have realized that you were vulnerable to the sociopath because you've never experienced a healthy relationship. Maybe your childhood was dysfunctional. Or maybe you simply didn't understand how healthy adults should relate to each other.
If so, this webinar is for you. Mandy Friedman, LPCC-S, CCDVC, CCTP, will tell you exactly what to look for in a partner, friend or family member. She'll explain how mentally and emotionally healthy people behave in relationships, and just as importantly, how they do not behave.
You'll be empowered to distinguish between who you should allow into your trusted inner circle, and who does not belong, so you can choose safe and fulfilling involvements with healthy people.
Highlights
Why many survivors do not know what a healthy relationship is
How you can tell if someone is mentally and emotionally healthy
What mentally and emotionally healthy people do not do
Understanding the key elements of a healthy relationship
About the instructor Mandy Friedman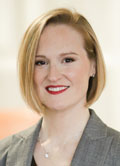 Mandy Friedman, LPCC-S, CCDVC, CCTP is a licensed professional clinical counselor, certified clinical domestic violence counselor and clinically certified trauma professional. Mandy is the creator of the educational program S.N.A.P. — Survivors of Narcissistic and Abusive Personalities. This program teaches survivors and concerned loved ones about abusive personalities, targets of abuse, abusive relationships and life in recovery from abuse.
In her private practice, Clermont Mental Health, Mandy specializes in treating survivors of Cluster B personalities. She is also familiar with the role of addiction and substance abuse in abusive relationships. Mandy's clients are often in need of trauma-informed care as part of their recovery. This has led her to become an specialist in the topic of Complex Post Traumatic Stress Disorder (C-PTSD). To help her clients, Mandy utilizes mindfulness based cognitive therapy (MBCT), cognitive behavioral therapy (CBT) and psycho-education.
Mandy is a survivor of abuse and has first-hand knowledge of what survivors endure in abusive circumstances and living a healthy life after abuse.
See all Lovefraud webinars by Mandy Friedman, LPCC-S. Save 15% when you buy two or more — use coupon code Recovery15. Save 25% when you purchase the Comprehensive 7-part Recovery Series.
Cost and credits
The cost for this course is only $37.50 for 75 minutes of instruction. Once you purchase the course, you can access it online as long and as often as you want.
Although this course does not award continuing education credits, you will be able to download a certificate of achievement upon completion.
Learning objectives
This course, Survivor's guide to healthy people and healthy relationships, should help you to:
Recognize mentally and emotionally healthy people
Determine if a relationship provides balance to your life
Avoid mentally and emotionally unhealthy people
Understand that real love is not transactional
Healthy people and healthy relationships program agenda
60 minutes instruction
Why is this content important for survivors?

Many survivors have never experienced a healthy relationship

How can you tell if someone is mentally and emotionally healthy?
Traits of mentally and emotionally healthy people

Healthy people are honest and kind
Healthy people have their own lives

Behaviors of healthy people

Healthy people say what they mean, mean what they say
Healthy people respect boundaries

What healthy people DO NOT do

Healthy people do not use guilt to manipulate you
Healthy people do not make you feel bad about yourself

What are key elements of a healthy relationship?

You feel safe to be yourself
You can trust on several levels
15 minutes questions and answers
Maybe you were vulnerable to a sociopath because you never experienced healthy relationships. Learn how healthy people behave, so you can choose fulfilling involvements.
Customer reviews
Add your review — click and scroll down
Survivor's guide to healthy people and healthy relationships — $37.50
Sign up for this course now