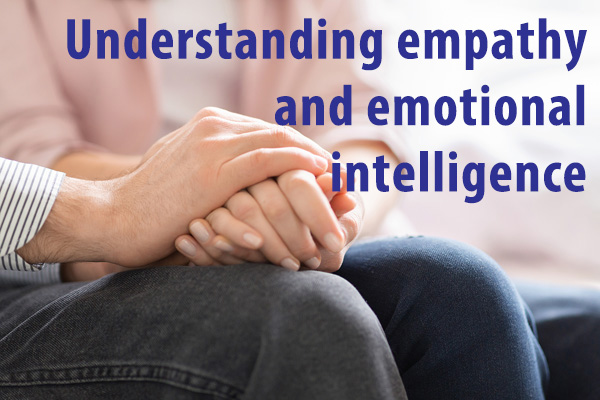 About this course
Empathy is always a strength. But many empathetic people have found themselves targeted by sociopaths. Why do sociopaths like to target empaths? And if you're empathetic, how do you stay true to yourself, yet protect yourself from exploitation and narcissistic abuse?
This webinar helps you understand empathy and emotional intelligence. You may already know what empathy feels like — but you'll learn how to recognize empathy and emotional intelligence in others, and why these traits are important. You'll also learn why some people, such as sociopaths, don't experience empathy at all, why they are damaging to you, and strategies to protect yourself from them.
Empathy enables you to connect in deep, meaningful ways with the people you care about. Your empathy is a treasure to be protected, and this webinar teaches you how to do it.
Highlights
Why empaths are vulnerable to sociopaths
Why emotional intelligence and empathy are important for survivors
9 aspects of emotional intelligence
Understanding the spectrum of abusive personalities
Why some people lack empathy
How your empathy helps you recover from narcissistic abuse
About the instructor Mandy Friedman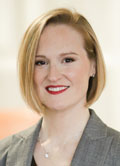 Mandy Friedman, LPCC-S, CCDVC, is a licensed professional clinical counselor and certified clinical domestic violence counselor. Mandy is the creator of the educational program S.N.A.P. — Survivors of Narcissistic and Abusive Personalities. This program teaches survivors and concerned loved ones about abusive personalities, targets of abuse, abusive relationships and life in recovery from abuse.
In her private practice, Clermont Mental Health, Mandy specializes in treating survivors of Cluster B personalities. She is also familiar with the role of addiction and substance abuse in abusive relationships. Mandy's clients are often in need of trauma-informed care as part of their recovery. This has led her to become an expert on the topic of Complex Post Traumatic Stress Disorder (C-PTSD). To help her clients, Mandy utilizes mindfulness based cognitive therapy (MBCT), cognitive behavioral therapy (CBT) and psycho-education.
Mandy is a survivor of abuse and has first-hand knowledge of what survivors endure in abusive circumstances and living a healthy life after abuse.
More Lovefraud webinars by Mandy Friedman, LPCC-S, CCDVC:
Cost and credits
The cost for this course is only $50 for two hours of instruction. Once you purchase the course, you can access it online as long and as often as you want.
Although this course does not award continuing education credits, you will be able to download a certificate of achievement upon completion.
Learning objectives
After this course, How understanding empathy and emotional intelligence protects you from abuse and enriches your life, you should be able to:
Understand how empathy — or lack of empathy — affects you
Determine if a person is capable of empathy — or not
Detect a deficit in empathy or emotional intelligence
Protect yourself from the unempathetic people in your life
Fortify yourself with emotional shielding
Understanding empathy and emotional intelligence program agenda
Part 1 — Understanding emotional intelligence and empathy
55 minutes of instruction
What are empathy and emotional intelligence (EQ)?
Spectrum of abusive personalities
Zero+ empathy and zero- empathy — what's the difference?
Brain chemistry and brain structure — what's the difference?
Ego-dystonic and ego-syntonic — what's the difference?
The importance of empathy and EQ
When you're an empathic survivor
Why is the presence of EQ important?
9 aspects of emotional intelligence
Why do people lack empathy?
Can someone with Zero+ empathy learn to be empathetic?
Can someone with Zero- empathy learn to be empathetic?
How does empathy help or hurt you as you recover from narcissistic abuse?
5 minutes break
Part 2 — Enrich your life by filtering your inner circle
50 minutes instruction
Recognizing signs of empathy
Recognizing signs of no empathy
How to detect a deficit of emotional intelligence (EQ)
What to do if you detect a lack of empathy or EQ
How to filter your inner circle
Valuing your time, energy and emotion
Emotional shielding strategies
Summary — what you learned
10 minutes questions and answers
Empathy is central to our humanity, but some people don't feel it. Learning to recognize a lack of empathy and a deficit of emotional intelligence will enable you to protect yourself from abusers and thrive in your relationships.
Customer reviews
Add your review — click and scroll down
How understanding empathy and emotional intelligence protects you from abuse and enriches your life — $50
Sign up for this course now