About this course
If you're like most people who find Lovefraud, you've already tangled with a sociopath and want to know how to escape and recover. That's exactly what you'll learn in these three one-hour webinars. Each of these webinars is also available separately — click the "More info" link to learn more about them. Save when you purchase the series!
Part 1 – Sociopathic Seduction: How you got hooked and why you stayed
Why most of us are clueless about the social predators living among us
The Number 1 vulnerability that sociopaths exploit
3 risk factors that make women vulnerable to psychopaths
How our biological imperative to trust others is used against us
How sex changes your brain
Part 2 – What did they want? Psychopaths, antisocials and other exploiters in romantic relationships
Psychopath, antisocial, narcissist, borderline what are they?
What disordered individuals really want
Sociopaths and sex
Inside the sociopathic mind
How the disorder develops genetics and environment
Part 3 – Escaping the Sociopath and Rebuilding Your Life
What NOT to do when you learn of your partner's betrayal
Do you fight or cut your losses and run?
Tips and strategies for lawsuits, divorce and child custody battles
What can help when your brain is traumatized
The key to getting through the experience
About the instructor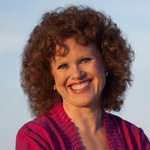 Donna Andersen is author of Lovefraud.com, a website that teaches people to recognize and recover from sociopaths. She is also author of Red Flags of Love Fraud—10 signs you're dating a sociopath and the Red Flags of Love Fraud Workbook. 
Donna learned about sociopaths the hard way—by marrying one. She tells the whole outrageous story in her first book, Love Fraud—How marriage to a sociopath fulfilled my spiritual plan.
Donna has collected more than 10,000 cases of people targeted by sociopaths, and has conducted five Internet surveys of survivors. She has presented her research on sociopaths to the Society for the Scientific Study of Psychopathy. Donna is the program administrator for Lovefraud CE, which offers continuing education about personality disorders for survivors and mental health professionals.
Donna has appeared on television shows including ABC News 20/20, Who the Bleep Did I Marry?, My Life is a Lifetime Movie, Handsome Devils, Urban Legends and The Ricki Lake Show. She has been interviewed for multiple radio shows, print articles and web posts.
Many Lovefraud readers thank Donna for saving their lives.
Cost and credits
The cost for this course is only $50 for three hours of instruction — that's like getting one webinar FREE! Once you purchase the courses, you can access them online as long and as often as you want.
Although these courses do not award continuing education credits, you will be able to download a certificate of achievement upon completion of each one.
Here are previews of the courses:
Yes, you can recover. These webinars will explain how the sociopath targeted you, how he or she used your humanity against you, and how you can move forward.
Lovefraud Recovery Series – $50
Sign up for this course now