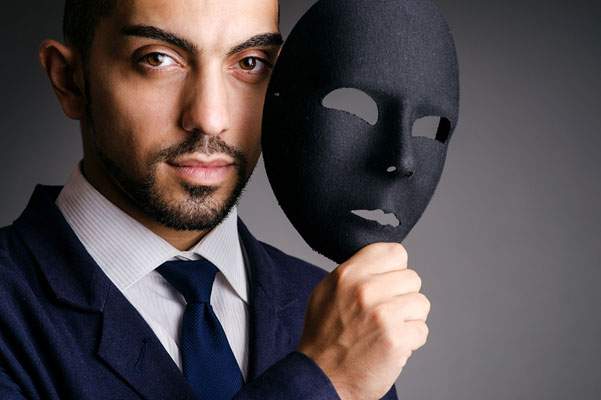 About this course
You suspect your romantic partner may be disordered — a psychopath, antisocial, narcissist,  borderline or histrionic. But what is a psychopath? What exactly does that mean?
You just can't wrap your brain around your partner's behavior. How can someone go from worshipping you to treating you like trash, for no apparent reason? How can they be unbelievably cruel, and then act as if nothing happened?
In this webinar, Donna Andersen, author of Lovefraud.com, offers you a primer on personality disorders: How these people behave, what they want, and why they do what they do. Yes, their motivations are totally different from yours, and no, they will not come around to your point of view. If you're involved with an exploiter, it's critical that you understand what you're dealing with — and that's exactly what you'll learn.
This webinar is part of the Lovefraud Understanding and Recovery 5-part Masterclass. Save when you purchase the complete program!
Highlights of this webinar:
What is a psychopath, antisocial, narcissist, borderline, histrionic?
What disordered individuals really want
Sociopaths and sex
Inside the sociopathic mind
How the disorders develop — genetics and environment
About the instructor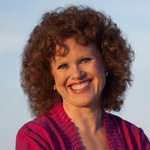 Donna Andersen is author of Lovefraud.com, a website that teaches people to recognize and recover from sociopaths. She is also author of Red Flags of Love Fraud—10 signs you're dating a sociopath and the Red Flags of Love Fraud Workbook. 
Donna learned about sociopaths the hard way—by marrying one. She tells the whole outrageous story in her first book, Love Fraud—How marriage to a sociopath fulfilled my spiritual plan.
Donna has collected more than 10,000 cases of people targeted by sociopaths, and has conducted eight Internet surveys of survivors. She has presented her research on sociopaths to the Society for the Scientific Study of Psychopathy. Donna is the program administrator for Lovefraud CE, which offers continuing education about personality disorders for survivors and mental health professionals.
Donna has appeared on television shows including ABC News 20/20, Who the Bleep Did I Marry?, My Life is a Lifetime Movie, Handsome Devils, Urban Legends and The Ricki Lake Show. She has been interviewed for multiple radio shows, print articles and web posts.
Many Lovefraud readers thank Donna for saving their lives.
Cost and credits
The cost for this course is only $25 for 60 minutes of instruction. Once you purchase the course, you can access it online as long and as often as you want. All Lovefraud courses are 100% guaranteed.
Although this course does not award continuing education credits, you will be able to download a certificate of achievement upon completion.
Learning objectives
After this course you should be able to:
Understand what personality disordered individuals really want
Recognize that antisocial behaviors are often hidden
Understand why you were targeted
Identify typical sociopathic behaviors
Understand why sociopaths are unlikely to change
Program agenda
55 minutes of instruction
Personality disorders defined
Exploitative personality disorders
Problems with terminology
"Sociopathy" as an umbrella term
Antisocial Personality Disorder and Psychopathy
Narcissistic Personality Disorder
Borderline Personality Disorder
Histrionic Personality Disorder
Female sociopaths
How many sociopaths?
What do they want?
Seduction strategies
Sociopaths expressing love
How long it takes to see antisocial behaviors
You were useful
Disordered motivations

Lies
Sociopaths and sex
Substance abuse
Criminal behavior
Interpersonal violence
Sociopaths as killers

Inside the sociopathic mind
How the disorder develops

Genetics plus environment
Inability to love
Aggression
Physiological differences
Oxytocin and testosterone

No rehabilitation
What sociopaths really think
5 minutes questions and answers
Here's a preview of the course:
What is a psychopath? Here's a primer on personality-disordered partners: How they behave, what they want, and why they turn so callous and cold. Their motivations are totally different from yours — learn why.
Customer reviews
Add your review — click and scroll down
What did they want? Psychopaths, antisocials and other exploiters in romantic relationships – $25
Sign up for this course now