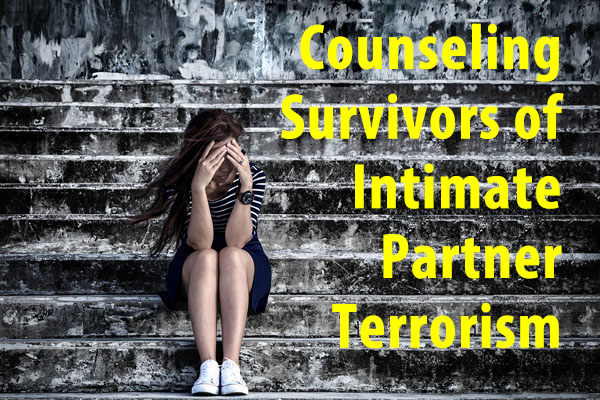 About this course
When seeking therapy, many survivors of intimate partner abuse and terrorism are told that they are "codependent" or "chose the relationship," when, in fact, they are trauma-bonded or experiencing the symptoms of post-traumatic stress disorder (PTSD).
In this webinar, you'll learn about new research on how survivors of intimate partner abuse and terrorism view the therapy they received from community providers. Common attribution errors may negatively impact the delivery of therapy. Some survivors felt blamed by their counselors for getting into or staying in an abusive relationship, and rated the therapy as unhelpful.
On the other hand, survivors working with therapists who understood exploitative personality disorders and the abuse experience were more likely to view their therapy as positive. You'll learn what survivors of intimate partner abuse and terrorism really want and need from a counselor, and ideas and strategies that will enable you to deliver helpful therapy.
Highlights
How survivors of intimate partner abuse rate the therapy they receive
Why codependency and self-defeating personality disorder fail to describe the abuse experience
How traumatic bonding and PTSD explain survivor symptoms
How survivors benefit from learning about perpetrator personality disorders
Recommendations for counselors who treat survivors of intimate partner abuse
 About the instructor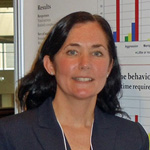 Liane J. Leedom, M.D., is a psychiatrist and an associate professor of counseling and psychology at the University of Bridgeport. She is author of Just Like His Father? A Guide to Overcoming Your Child's Genetic Connection to Antisocial Behavior, Addiction and ADHD, and Women Who Love Psychopaths: Investigating the Relationships of Inevitable Harm. She is also author of multiple peer-reviewed studies, including Counseling Intimate Partner Abuse Survivors: Effective and Ineffective Interventions; The Dominance Behavioral System and Psychopathology: Evidence from Self-Report, Observational and Biological Studies; The Problem of Parental Psychopathy; and Did He Ever Love Me? A Qualitative Study of Life with a Psychopathic Husband.
In addition to her university research and teaching, Dr. Leedom is currently in private practice as a psychiatrist. She trained in medicine at the University of California, Los Angeles, and at the University of Southern California, Los Angeles. She previously served on the medical staff of several Connecticut facilities, including St. Vincent's Medical Center, Hall-Brooke Behavioral Health Services, the Hospital of St. Raphael and the Center for Optimum Care.
Cost and credits
The cost for this course is $70 for two hours of instruction. Once you purchase the course, you can view it as often as you want. There is no expiration date. For more information on credits, click here.
This course meets the education standards of psychology and counseling professional associations. Contact your professional association to claim credits.
No commercial support was provided to Lovefraud Continuing Education or the instructor for this program.
Learning objectives
This workshop will enable mental health professionals to:
Discuss the historical concept of battery and how it has impacted clinical work
Name the currently identified types of domestic abuse
Identify the characteristics of perpetrators of interpersonal terrorism and the impact of IPT on victims
Compare the symptoms of codependency to those of traumatic bonding and PTSD
Analyze helpful and unhelpful clinical responses to survivors of interpersonal terrorism
Program Agenda
Instruction — 1 hour 50 minutes, including 5-minute break
The affected population
Original research sponsored by Lovefraud
How do abused partners appear on presentation?
Initial workup
Most survivors report multiple forms of abuse
Understand the context of abuse
Who becomes an intimate partner terrorist?
Help the survivor examine and accept the presence of ASPD/psychopathy traits
Survivors describe helpful clinicians
Assisting survivors: practical considerations
Assisting survivors: developmental considerations
Clinician attributions regarding the survivor
Self-defeating personality disorder
Codependency
Clinical boundary and ethical violations
Healthy respect for abusers with psychopathy
Survivors describe clinician naivete
Non-named clinical issues to be aware of
Traumatic bonding
The abuser's aberrant worldview
Dysregulated thoughts in survivors
Traits that look like codependency
Re-victimization
Survivor need for meaning
 Questions and answers — 10 minutes
Final quiz
Risks and Limitations
The accuracy and utility of the statements included in this presentation are based on referenced materials from reliable sources that are accessible and obtainable by all.
The limitation of the content presented herein is that the results of execution have not been measured, therefore, expectation of outcome is not predictable.
It is presumed that professionals executing the guidelines presented herein will apply such holding to the precise standards of their professional code of ethics, to reduce risk of ethical violations. As in all therapeutic interventions that may provoke emotional triggering, the professional may be required to perform risk assessment for suicidality, homicidality or other incident requiring emergency psychiatric services.
The presenters have no commercial support to report.
Preview of this course
Intimate partner abuse survivors aren't codependent; they're traumatized. New research with survivors reveals what makes them feel blamed, and what helps them recover. Therapists, learn how to help your clients effectively.
Customer reviews
Add your review — click and scroll down
Sorry, no reviews match your current selections
Counseling Survivors of Intimate Partner Terrorism: Effective and Ineffective Interventions – $70
Sign up for this course now