About these courses
Your last romantic partner, unfortunately, turned out to be a sociopath. It was awful, but you don't want the experience to ruin the rest of your life. You want to find a new partner — a real love, not a fake love.
Donna Andersen knows from experience that it is possible to recover from a sociopath and move on to a healthy relationship. With this bundle, she'll help you do it.
Webinar #1: Why it's so hard to get over loving a sociopath and how you can recover
You'll learn:
Why all romantic love is an addiction
Why the addiction to sociopaths is worse than a normal relationship
12 facts you must believe about your involvement with the sociopath
How to break your obsession with the sociopath
How to heal your deep emotional pain
Webinar #2: Dating again after the sociopath
You'll learn:
How to protect yourself from sociopaths
Why internal healing is important
Lovefraud's 3 rules of dating
10 tips for dating with awareness
Staying safe with online dating
About the instructor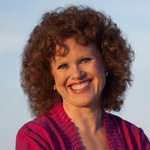 Donna Andersen is author of Lovefraud.com, a website that teaches people to recognize and recover from sociopaths. She is also author of Red Flags of Love Fraud—10 signs you're dating a sociopath and the Red Flags of Love Fraud Workbook. 
Donna learned about sociopaths the hard way—by marrying one. She tells the whole outrageous story in her first book, Love Fraud—How marriage to a sociopath fulfilled my spiritual plan.
Donna has collected more than 5,000 cases of people targeted by sociopaths, and has conducted five Internet surveys of survivors. She has presented her research on sociopaths to the Society for the Scientific Study of Psychopathy. Donna is the program administrator for Lovefraud CE, which offers continuing education about personality disorders for survivors and mental health professionals.
Donna has appeared on television shows including ABC News 20/20, Who the Bleep Did I Marry?, My Life is a Lifetime Movie, Handsome Devils, Urban Legends and The Ricki Lake Show. She has been interviewed for multiple radio shows, print articles and web posts.
Cost and credits
This bundle offers two hours of instruction, plus you'll hear Donna answering questions from the people who attended her initial presentations. The webinars are available separately for $25 each, or $50 total. With this bundle, you pay only $37.50. Once you purchase these courses, you can access them online as long and as often as you want.
Although this bundle does not award continuing education credits, you will be able to download a certificate of achievement upon completion of each webinar.
Here's are previews of the webinars:
Yes, your heart has been broken by a sociopath, but don't let it ruin the rest of your life. You CAN recover emotionally, and you CAN date with an awareness of predators. With this dating recovery bundle, you'll learn how.
Lovefraud Dating Recovery Bundle – SALE! $37.50
Sign up for this course now