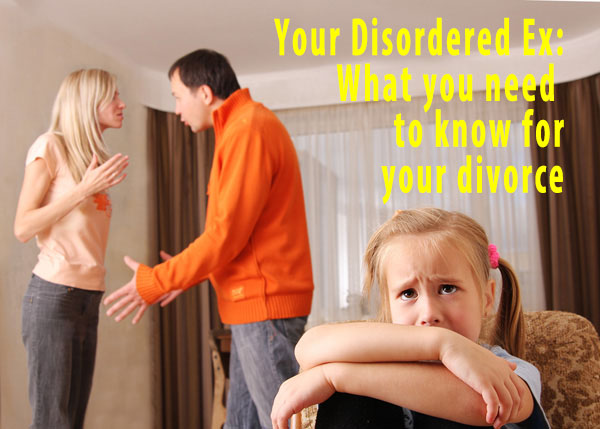 About this course
If your soon-to-be ex-partner is deceitful, manipulative, cruel, aggressive and wants to take your children away, you're probably divorcing a sociopath, someone who has antisocial, narcissistic or borderline personality disorder, or psychopathy.
You need to know what this means for your court case and child custody battle. In this no-nonsense workshop, Donna Andersen, author of Lovefraud.com, explains the traits of disordered individuals, what motivates them, and how understanding what you are dealing with will help you make the best decisions you can.
Donna also offers suggestions for your emotional recovery. Fighting for your children is brutal and heartbreaking, so any steps you can take to reclaim your sense of self will help you deal with the custody battle.
This workshop was originally presented at the Battered Mothers Custody Conference in Albany, New York, on May 4, 2018. References to personality-disordered males also apply to personality-disordered females.
Highlights
What motivates disordered individuals to do what they do
How personality disorders develop and signs that children may be at risk
How disordered individuals are physiologically different from the rest of us
What sociopaths really think
The key to moving forward in your recovery and your case
About the instructor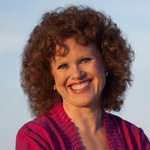 Donna Andersen is author of Lovefraud.com, a website that teaches people to recognize and recover from sociopaths. She is also author of Senior Sociopaths — How to recognize and escape lifelong abusers, Red Flags of Love Fraud—10 signs you're dating a sociopath and the Red Flags of Love Fraud Workbook. 
Donna learned about sociopaths the hard way—by marrying one. She tells the whole outrageous story in her first book, Love Fraud—How marriage to a sociopath fulfilled my spiritual plan.
Donna has collected more than 10,000 cases of people targeted by sociopaths, and has conducted seven Internet surveys of survivors. She is co-author of two scientific papers and has presented her research on sociopaths to the Society for the Scientific Study of Psychopathy. Donna is the program administrator for Lovefraud CE, which offers continuing education about personality disorders for survivors and mental health professionals.
Donna has appeared on television shows including Love, Honor, Betray; Deadly Women; ABC News 20/20; Who the Bleep Did I Marry?; My Life is a Lifetime Movie; Handsome Devils; Urban Legends and The Ricki Lake Show. She has been interviewed for multiple radio shows, print articles and web posts.
Many Lovefraud readers thank Donna for saving their lives.
Cost and credits
The cost for this course is only $30 for 60 minutes of instruction. Once you purchase the course, you can access it online as long and as often as you want.
Although this course does not award continuing education credits, you will be able to download a certificate of achievement upon completion.
Learning objectives
After this course, you should be able to:
Recognize if your ex-partner has a personality disorder
Understand why your ex-partner is unlikely to change
Anticipate how your ex-partner will behave in your court case
Take steps towards processing the emotional pain of your experience
Understand that you could not have changed your ex's behavior
Program agenda
60 minutes of instruction
Your ex is probably disordered
What is a sociopath?
Red Flags of Love Fraud
Disordered motivations
Male batterers
What is real love?
Antisocial: inability to love
How the disorder develops
Physiological differences

Oxytocin: brain chemical
Testosterone

Sociopaths' charming mask
No therapy or drugs
Inside the sociopathic mind
Your reaction to ex's behavior
Child custody battle

Sociopaths use children as pawns
Sociopathic tactics
Surveillance
Smear campaign
Sociopath in court
Manage your case

Key is acceptance
No contact
Sociopaths love drama
Your brain on trauma – PTSD
Others may not understand
Sociopaths and obligations
Healthy habits
Deep emotional healing

Connection to earlier pain
Replacing the pain

Be gentle with yourself
Change your worldview
Prepare for opportunity
Protect yourself from sociopaths
You are not what happened to you
Here's a preview of the course:
If your former partner is deceitful and aggressively trying to pry your children away in court, you are likely divorcing a sociopath. Learn about his or her deficiencies, objectives and tactics, so you can anticipate your ex's behavior and respond appropriately.
Customer reviews
Add your review — click and scroll down
Your Disordered Ex: What you need to know for your divorce and child custody battle – $30
Sign up for this course now