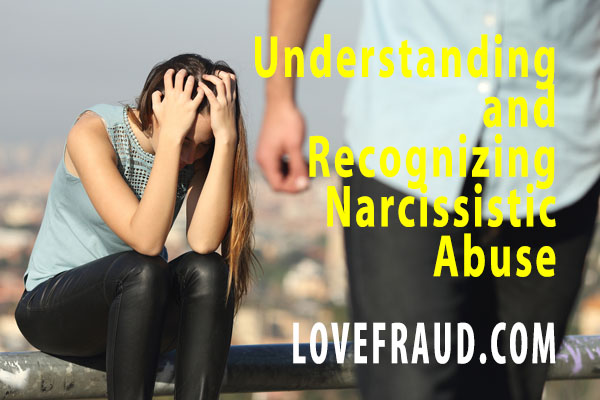 About this course
As clinicians who come in contact with patients complaining of a wide variety of symptoms every day, you may have worked with victims of narcissistic abuse and not recognized the signs.  Victims often don't know they are suffering from narcissistic abuse and instead reach out for help because they have somatic symptoms. Others feel they are not coping with their own lives and present with multiple psychological issues that are inaccurately diagnosed.  They have no idea that a toxic relationship is at the source of their despair.
Narcissistic abuse frequently does not look like domestic violence. It is harder to identify because often there are no obvious signs of abuse. The victims may spend years in a vicious cycle of love bombing, isolation and gaslighting, enduring tremendous loss and psychological destruction before they learn the root of their problem. As a clinician, you may be the first person to ever have the opportunity to name and validate the patients' experiences and get them on the path for help.
Narcissistic abuse is growing in recognition among the psychological healing community, with discussion of the term, "narcissistic victim syndrome" used to describe a cluster of trauma symptoms that are caused by living with someone with narcissistic personality traits.
In this webinar, you will learn the key pattern of narcissistic abuse, common tactics used, how it affects victims, and how to recognize the signs in your clients.
Highlights
What exactly do we mean by narcissistic abuse?
The narcissistic abuse cycle, and how it differs from the domestic violence cycle
Family dynamics when one parent is narcissistic
Tactics of abuse: gaslighting, projection and rage
The impacts on the victim
About the instructor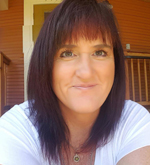 Tiffany Kettermann, LPC, CADCI, MPA, MA, is a licensed professional counselor and a certified drug and alcohol counselor with a private practice, Health Allies Counseling, in Portland, Oregon.
"We all have our own unique journeys in life," she says. "Hurt and pain are an inevitable part of that journey. However, I believe we are built for connection and are not meant to be alone, particularly as we face difficult times. A stable and safe relationship with a trusted counselor can be an important part of a client's journey, helping him or her to feel supported and to arrive at useful and positive solutions.
Ms. Kettermann has a master's degree in Clinical Mental Health Counseling and a post-graduate certificate in Trauma Response Services from George Fox University.  Her training includes working with individuals, groups and families; lifespan development; anxiety and depression; crisis, trauma and abuse; personality disorders; neuropsychology; health psychology; substance abuse; diversity issues; diagnosis and assessment, treatments and interventions. She is a member of the American Counseling Association and the National Coalition Against Domestic Violence.
Cost and credits
The cost for this course is $80 for two hours of instruction. Once you purchase the course, you can view it as often as you want. There is no expiration date.
This course meets the education standards of psychology and counseling professional associations. Contact your professional association to claim credits.
No commercial support was provided to Lovefraud Continuing Education or the instructor for this program.
Learning objectives
This workshop will enable mental health professionals to:
Define narcissistic abuse
Identify the pattern of narcissistic abuse
Identify tactics used in narcissistic abuse
Identify the cluster of symptoms typical of individuals who have suffered from narcissistic abuse
Program agenda
 Instruction — 55 minutes
Objective 1

Narcissistic injury
Early definition of narcissistic abuse
Narcissistic supply

Objective 2 – Identify the pattern

Adult to child abuse cycle
Adult to adult abuse cycle
Compare to domestic violence cycle
Adult to adult narcissistic abuse
Narcissistic family dynamics
What is the pattern of narcissistic abuse?

Step 1: Find narcissistic supply
Step 2: Engage in the three-step process
Pull the empathetic person into a trauma bond

Trauma bonding
Break — 5 minutes
Instruction — 50 minutes
Objective 3 – Identify tactics used

Gaslighting
Projection
Narcissistic rage
Other tactics of narcissistic abuse

Objective 4 – Identify the cluster of symptoms typical of individuals who have suffered from narcissistic abuse

Who is in distress?
How to identify clusters of symptoms typical for victim of narcissistic abuse
What does it look like (in a therapy setting)
How does it present in the health care system
Impacts of narcissistic abuse
Impacts of chronic fight or flight
Impacts of disassociation
Effects of gaslighting
Clusters of trauma symptoms
What victims are struggling with when they make it to the therapy setting
How to help the victim identify what the problem really is
Questions and answers — 10 minutes
Risks and Limitations
The accuracy and utility of the statements included in this presentation are based on referenced materials from reliable sources that are accessible and obtainable by all.
The limitation of the content presented herein is that the results of execution have not been measured, therefore, expectation of outcome is not predictable.
It is presumed that professionals executing the guidelines presented herein will apply such holding to the precise standards of their professional code of ethics, to reduce risk of ethical violations. As in all therapeutic interventions that may provoke emotional triggering, the professional may be required to perform risk assessment for suicidality, homicidality or other incident requiring emergency psychiatric services.
Here's a preview of this course:
Narcissistic abuse may not be violent — but it can be just as damaging as violence to the victim. You'll learn the cycle of narcissistic abuse, the tactics employed such as love bombing, isolation and gaslighting, and how it all affects the victims.
Customer reviews
Add your review — click and scroll down
Understanding and Recognizing Narcissistic Abuse – $80
Sign up for this course now