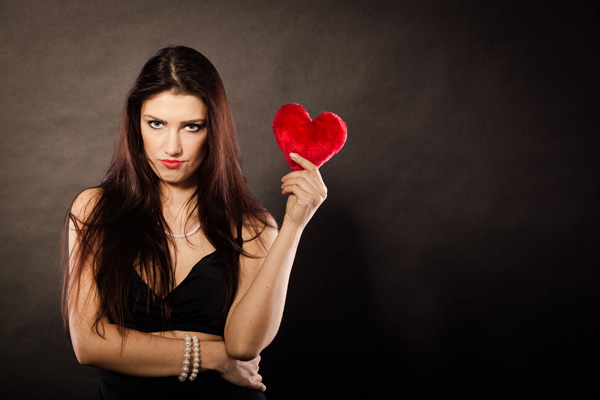 About this course
Most of us believe that everybody just wants to be loved. Unfortunately, this isn't totally true. There are people in the world who pursue romantic relationships not for love, but for exploitation. Donna Andersen, author of Lovefraud.com, calls them sociopaths.
No, sociopaths are not all deranged serial killers. But they are social predators. Perhaps 12 percent of people have serious personality disorders that make them unsuitable — even dangerous — as romantic partners. In the beginning of a relationship, they are charismatic, charming, affectionate and sexy — until you're hooked. Then everything changes.
The good news is that love fraud is totally preventable — if you know the warning signs. That's exactly what you'll learn in this webinar — how to recognize the traits and behaviors that indicate your exciting new love interest is not your soul mate, but a predator waiting to pounce.
Highlights
What is a sociopath? Where are they?
Male and female sociopaths
10 signs you're dating a sociopath
How sociopaths seduce their targets
How to protect yourself from sociopaths
About the instructor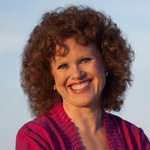 Donna Andersen is author of Lovefraud.com, a website that teaches people to recognize and recover from sociopaths. She is also author of Red Flags of Love Fraud—10 signs you're dating a sociopath and the Red Flags of Love Fraud Workbook. 
Donna learned about sociopaths the hard way—by marrying one. She tells the whole outrageous story in her first book, Love Fraud—How marriage to a sociopath fulfilled my spiritual plan.
Donna has collected more than 10,000 cases of people targeted by sociopaths, and has conducted eight Internet surveys of survivors. She has presented her research on sociopaths to the Society for the Scientific Study of Psychopathy. Donna is the program administrator for Lovefraud CE, which offers continuing education about personality disorders for survivors and mental health professionals.
Donna has appeared on television shows including ABC News 20/20, Who the Bleep Did I Marry?, My Life is a Lifetime Movie, Handsome Devils, Urban Legends and The Ricki Lake Show. She has been interviewed for multiple radio shows, print articles and web posts.
Many Lovefraud readers thank Donna for saving their lives.
Cost and credits
This 60-minute course is FREE! Although this course does not award continuing education credits, you will be able to download a certificate of achievement upon completion. All Lovefraud courses are 100% guaranteed.
Learning objectives
After this course, you should be able to:
Recognize the 10 Red Flags of Love Fraud
Spot the 8 basic traits and behaviors of psychopaths and antisocials
Recognize how sociopaths exploit vulnerabilities
Understand the real dangers of Internet dating
Know how to break up with an abuser
Program agenda
55 minutes of instruction
What society tells us about sociopaths
Love Fraud is preventable
Sociopaths in real life
What is a sociopath?
Exploitative personality disorders
"Sociopathy" as an umbrella term
How many sociopaths?
Sociopaths exploit all relationships
Traits of antisocials and psychopaths
Female sociopaths
Young adults suffer more harm
Red Flags of Love Fraud
Sociopaths cannot truly love
Calculated seduction
Vulnerabilities
Not love, abuse
Pregnancy trap
Children with sociopaths
Relationship violence
How to break up with an abuser
No Contact
Do they return?
Internet dating
Protect yourself from sociopaths
You are worthy
5 minutes questions and answers
Here's a preview of the course:
Is your charming, attentive love interest really a predator waiting to pounce? 12% of the population have serious personality disorders, and they're all looking for hookups. Take this course and learn to spot the warning signs of love fraud.
The Basics: Love Fraud and How to Avoid It – FREE!