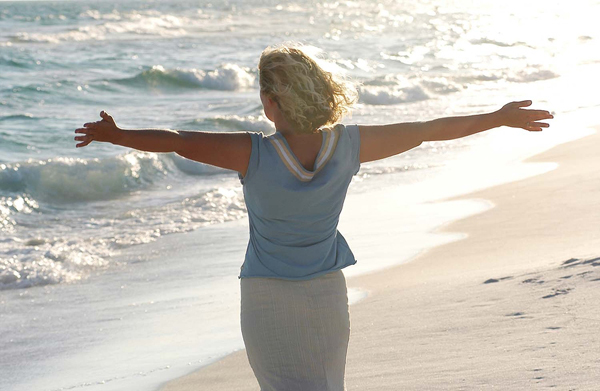 About this course
The sociopath ripped through your life, causing unbelievable pain and destruction, all without a shred of remorse. So why are you carrying the burden of guilt? What will it take to achieve self-forgiveness?
Guilt does have its place in our lives. For most of us, it's how we learn, and how we internalize morality. Sociopaths, however, do not experience guilt. In fact, they perceive their lack of guilt as a strength, and our excessive guilt as a weakness to be targeted. So they exploit and manipulate you, and you feel like it's all your fault.
It doesn't have to be that way. Negative life experiences can be replaced with positive understanding. Self-condemnation and excessive guilt can be replaced by mercy and compassion for human frailty. The goal of this course is to reveal how, through the release of guilt, your formerly frightening experience can be transformed into healing and growth. Your life can become more positive and peaceful than you ever thought possible.
Highlights
Where guilt comes from and how it affects us
How we blame ourselves when we shouldn't
How sociopaths weaponize our guilt and use it against us
Forgiveness is about us, not about them
How to change our perspective of past hurtful experiences
About the instructor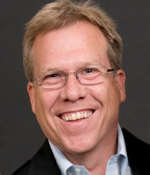 Travis F. Vining is an author, teacher, and inspirational speaker who lived the real-life horrors of learning his father was a serial killer. He has overcome many physical and emotional illnesses that included suppressed memories, paralyzing migraine headaches, crippling back pain, and depression as a result of a tragic family environment that included being raised by a sociopathic father who spent 24 years on Florida's death row.
In a search for the truth, this nightmare became an inspirational journey of forgiveness, faith, hope and miracles. His talks and classes focus on helping others find the Miracle in the Madness, by offering real life experiences with practical application of the process of letting go, which confirms that forgiveness is the great healer of strife, conflict, and upset.
Travis is author of:
The Miracle in the Madness — Grateful to Be the Son of a Murderer
Transforming Darkness to Light for Giving: Spiritual Lessons from My Life with a Serial Killer
The Garden of Miracles: A Journey Through the Seven Gardens of Forgiveness
Travis has served as a facilitator/teacher for:
Finding The Miracle in The Madness — An Extraordinary Miracle of Healing Experience
(Accredited eight (8) hour college course through Tallahassee Christian College)
Sociopaths — Presenter at St Leo's University
(Eight-hour presentation over two days)
A Miracle of Forgiveness Experience
Deep Healing Retreats
Miracles for Giving
An Inspirational Course in Miracles – Youth Programs
Cost and credits
The cost for this course is only $30 for 60 minutes of instruction. Once you purchase the course, you can access it online as long and as often as you want.
Although this course does not award continuing education credits, you will be able to download a certificate of achievement upon completion.
Course goals
Bring awareness to the hurtful nature of excessive guilt.
Offer suggestions and exercises to help with the release of guilt.
Reveal how the formerly frightening can be seen as beneficial, and transformed into a positive life experience.
Program agenda
Instruction — 55 minutes
Travis Vining's story — son of a serial killer
Loving a sociopath — the aftermath
Guilt — what is it?
When guilt is good for us
When guilt is harmful
Forms of unconscious guilt
Sociopaths and weaponized guilt
Recovery – transcending the guilt
The challenges in overcoming guilt
What you could have done: Truth vs. falsehood
Guilt, fear and anxiety
Words of wisdom
Help with acceptance
Revenge is not necessary
The price of vindictive hate
Making room for love
Understanding forgiveness
The point of decision: What will you give up for freedom?
Who deserves to be forgiven?
Evidence that recovery is possible
Justification, logic and reason for self-forgiveness
The solution: Accepting the limits of the human condition
How to recontextualize a past hurtful experience
Paths to spiritual healing
Forgiving the child within you
Journal, explore and share
Gratitude helps change our perspective
Suggestions for help in recovery
Questions and answers — 5 minutes
Here's a preview of the webinar:
The sociopath devastated your life, and you feel like it's all your fault. Here's how, through understanding and gentle self-forgiveness, you can put down the burden of guilt and find peace.
Customer reviews
Add your review — click and scroll down
Self-forgiveness: Understanding and letting go of guilt – $30
Sign up for this course now