About this course
Sociopaths cause nonstop stress, and nonstop stress harms your physical health. Your body is in fight, flight or freeze mode all the time, which depletes your hormones and body functions, which in turn, weakens your resistance to major illnesses.
No wonder you feel terrible.
In this webinar, Dr. Laura Rubiales, a doctor of naturopathy and acupuncturist, explains recovering your physical health after the sociopath. She describes the risks to your health due to the sociopath, and how to work towards rebuilding your energy, strength and immune system. You'll learn what you should ask of your healthcare professionals, and steps you can take on your own, such as improving your diet and getting enough sleep, to work towards your physical recovery.
The truth is that physical and emotional health are closely related. Physical recovery helps you psychologically and emotionally. Therapy and pleasurable activities help your body return to health. The road to recovery begins by making the decision to put your wellbeing first.
Highlights
How stress from involvement with a sociopath affects your physical health
The autonomic nervous system: fight, flight and freeze, or rest and digest
The effects of growing up with a disordered parent
The importance of sleep and good nutrition
What to do if you can't yet get away from the sociopath
About the instructor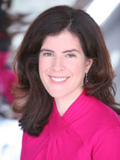 Dr. Laura Rubiales is a naturopathic physician and licensed acupuncturist practicing in Portland, Oregon. Dr. Rubiales specializes in integrating Chinese, naturopathic and mind-body medicine. Her practice is based on the naturopathic principles of first doing no harm and identifying the cause of illness. She provides patient-centered care that addresses the whole person, including body, mind, spirit and relationships. Dr. Rubiales collaborates with each patient to create a comprehensive treatment plan that addresses each patient's unique needs and lifestyle.
As a naturopath with Chinese medicine training, Dr. Rubiales incorporates a variety of techniques into her treatment plans, including acupuncture, Chinese herbs, mind-body medicine, counseling, homeopathy and nutrition. She often finds that Chinese medicine and acupuncture support people in making better self-care choices.
A graduate of the National College of Naturopathic Medicine, she has a Doctorate in Naturopathic Medicine and a Master of Science in Oriental Medicine. She has completed the Professional Training Program with the Center for Mind-Body Medicine in Washington, DC. She is of Cuban heritage and fluent in Spanish.
Cost and credits
The cost for this course is only $25.00 for 60 minutes of instruction. Once you purchase the course, you can access it online as long and as often as you want.
Although this course does not award continuing education credits, you will be able to download a certificate of achievement upon completion.
Learning objectives
After this course, you should be able to:
Recognize physical symptoms related to sociopathic stress
Put together a therapeutic team to assist in your recovery
Ask your health care provider for lab work to screen for stress and fatigue
Seek gentle therapies to help unwind your body's fight, flight or freeze response
Follow nutritional guidelines for optimal recovery of your health
Program Agenda
60 minutes of instruction
How involvement with a sociopath can damage your health
Major illnesses related to stress caused by a sociopath
How the stress and trauma caused by a sociopath affects the body
Understanding the autonomic nervous system
How the fight, flight or freeze response affects hormones
The effects of hyper-arousal caused by a sociopath
The physical effects of growing up with a disordered parent
How recovering your physical health after the sociopath promotes emotional recovery
Putting together your therapeutic support team
Questions to ask your health care providers
The importance of a comprehensive physical workup
Lab work to assess for health issues related to stress
Unwinding fight, flight or freeze with acupuncture, massage and yoga
How psychotherapy helps physical healing
Symptoms of fatigue and the importance of sleep
Nutritional guidelines for physical recovery
How to care for yourself when you can't yet escape the sociopath
Deeper healing by remapping your nervous system
How pleasant activities like gardening, cooking and the arts help your recovery
A healing retreat

Sociopaths are hazardous to your health. Constant stress triggers your fight, flight or freeze response, which wears down your immunity. Learn what to ask of your health care providers, and steps you can take towards recovering your physical health after the sociopath.
Customer reviews
Add your review — click and scroll down
Recovering your physical health after the sociopath – $25
Sign up for this course now