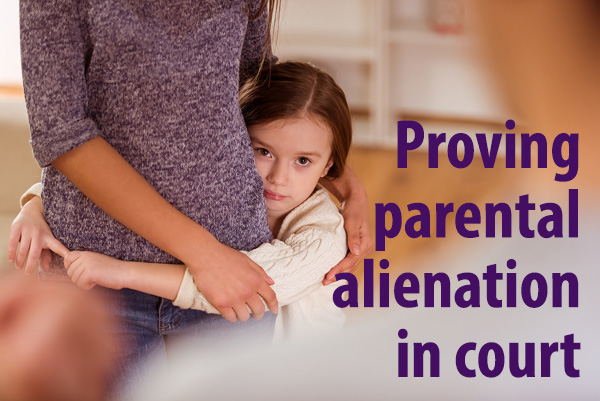 About this course
Your ex is intentionally trying to drive a wedge between you and your children. Perhaps he deliberately schedules activities during your parenting time. Or perhaps she is teaching the kids to fear, hate or disrespect you. Behavior like this is called parental alienation, and it's extremely damaging to you and the kids. You may conclude that you have no choice but to take your ex to court.
If you do, you'll need to prove your case. This course teaches you how to do it. You'll learn how to create a chronology or timeline to document your ex's pattern of behavior. Evidence is crucial — you'll learn how to present your evidence to the court in an organized fashion. You'll learn what you should ask for in mediation or your court hearing, and what you should not ask for. If your ex is not following existing court orders, you'll learn how to claim contempt of court, and what you need to support your claim. Finally, you'll learn about programs the court can use to enforce its orders.
The goal is to preserve your relationship with your children — or restore it, if your ex has been able to alienate them. This course will help you learn what to do.
Highlights
Parental alienation is a form of domestic violence
When to request contempt of court orders against your ex
When you can, and can't, ask for sole custody
Programs the court can use to enforce your ex's compliance
Protecting yourself from false allegations of parental alienation
Why you should make your opening court statement, no matter what
About the instructor Joan T. Kloth-Zanard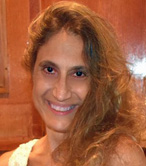 Joan T. Kloth-Zanard, MFT, GAL, ADA, RSS, ABI, LC, is founder of PAS-intervention.org. Joan is an expert in the fields of parental alienation, psychological abuse, intervention strategies, and techniques and strategies for moving forward and rebuilding life after a traumatic event, or series of traumatic events. The reality is that most people don't get to choose the things that happen to them. Hopefully though, they will arrive at a point in time where they are able to choose to be proactive about what they want for their future. Joan has a passion for helping people recognize that point in time and then providing them with ongoing support and guidance to help them keep moving forward.
She is an active advocate for victims and speaks to legislative bodies about the programs, services and funding victims rely on for support while they journey to reclaim their lives. She also serves as a Guardian Ad Litem and is assigned by the court to cases where a minor child's interests and rights are at risk.
Joan is the author of Where Did I Go Wrong? How Did I Miss The Signs? Dealing with Hostile Aggressive Parenting and Parental Alienation, and a contributing editor in Broken Family Bonds: Poems and Stories by Victims of Parental Alienation. She continues to provide free, one-on-one, 24/7, international, online, email, and text messaging support to victims.
Cost and credits
The cost for this course is only $30 for 60 minutes of instruction. Once you purchase the course, you can access it online as long and as often as you want.
Although this course does not award continuing education credits, you will be able to download a certificate of achievement upon completion.
Learning objectives 
After this course, Proving parental alienation in court, you should be able to:
Create a chronology or timeline to show your ex's pattern of behavior
Document your evidence
Make appropriate requests during mediation
Demonstrate that you can co-parent
Protect yourself from false allegations of parental alienation
Make appropriate requests in court
The discussions in this course consist of legal "information," but NOT legal "advice." Joan is not a practicing attorney; she is a mental health professional. This course discusses legal information from the perspective of a mental health professional, not a lawyer. You should not act upon any such information without first seeking qualified professional legal advice on your specific matter, because every case is different.
This course is designed to give you legal information so you can be informed as you navigate your case with your attorney, but you are strongly advised to seek legal advice or to retain a lawyer to represent you, whenever possible.
Proving parental alienation program agenda 
55 minutes instruction
What is parental alienation?
The importance of a chronology or timeline
How to write a chronology
How to document evidence
Example of a chronology/timeline
Incidents around court appearances
Sample timeline using color coding
Protecting yourself from false allegations of parental alienation
What to ask for in mediation or court
Demonstrate that you can co-parent
Contempt of court orders
When to ask for sole custody and when not to
What to ask for in mediation
What to ask for in court
Programs for the courts to use
Family Justice Advisory Committee and FJI
Splitsmart
3 Strikes You're Out! Consequences for the alienating parent
Presenting the case
Americans with Disabilities Act levels the playing field
Finally — when you get your order
5 minutes questions and answers
Here's a preview of the course:
If your ex is intentionally driving a wedge between you and your children, you may be dealing with parental alienation. Learn how to prove your case in court.
Customer reviews
Add your review — click and scroll down
Proving parental alienation in court — $30
Sign up for this course now