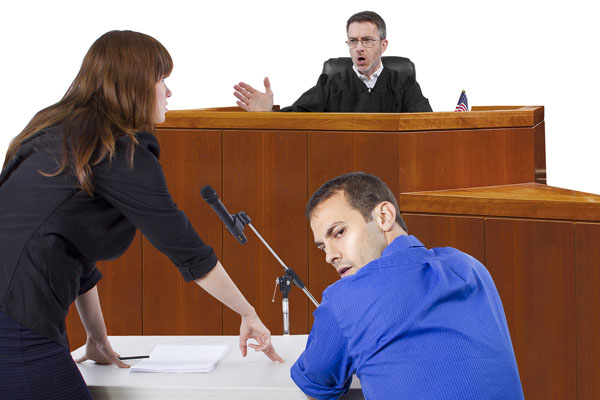 About this course
You need to get someone out of your life. Whether this person is an ex-partner, family member, neighbor or even a stranger, he or she simply will not leave you alone.
Perhaps the person has assaulted you, or threatened to assault you — and you are fearful.
Your family and friends are telling you to get a court injunction, also called an order of protection or a restraining order. But you have questions. What exactly is it? How do you get one? Can it protect you?
In this course, Megan M. Lyons, an attorney who has extensive personal experience in dealing with personality-disordered opponents, answers your questions on injunctions against a sociopath. She explains the legal process and requirements for obtaining a court injunction. She tells you who can help. Most importantly, she analyzes the pros and cons of court injunctions, so that you can determine if the legal process will help you, or if other strategies may serve you better.
After this one-hour program, you'll have a clear idea of the benefits and limitations of court injunctions, and you'll know how to apply for one. If you decide to pursue an injunction, Ms. Lyons tells you what you need to do to convince the court to grant it.
Highlights
The basics of getting a court injunction
Cost vs. benefits of pursuing an injunction
Ways to protect yourself in addition to an injunction
What courts know — and don't know — about personality disorders
Organizations that may be able to help you
About the instructor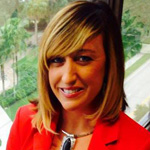 Megan M. Lyons, Esq., is an attorney based in Florida, with offices in Orlando and Miami. In her practice she handles bankruptcy, family law, child support, post-conviction criminal matters and business litigation. Having had her own run-ins with personality disordered individuals, when her clients have opponents who exhibit the traits, Ms. Lyons recognizes and defuses their tactics and strategies.
Ms. Lyons recognizes the stress and despair that legal problems creates, especially when her clients are suffering from narcissistic abuse. She advocates holistic healing through meditation, yoga, art and other forms of creative expression, and believes that these techniques can empower clients in their court battles.
Ms. Lyons holds a Juris Doctor (JD) degree from the University at Buffalo Law School. Before opening her own office, she launched the bankruptcy and foreclosure defense practice at Borack and Associates, handling thousands of files. She is a member of the American Bar Association and the Florida Bar Association.
Cost and credits
The cost for this course is only $30 for 60 minutes of instruction. Once you purchase the course, you can access it online as long and as often as you want.
Although this course does not award continuing education credits, you will be able to download a certificate of achievement upon completion.
Learning objectives
After this course, you should be able to:
Understand the process for getting an injunction
Determine whether your situation meets the requirements for an injunction
Decide whether pursuing an injunction will help or hurt you
Know where and how to seek assistance
Plan how to present yourself and your case in court
Program agenda
55 minutes instruction
Obtaining protective relief from the courts
Explaining injunctions
Legal procedures for injunctions
Are there costs?
Is evidence required?
Assistance from nonprofit organizations and shelters
Potential pitfalls of an injunction
Injunction vs. no injunction — a cost-benefit analysis
Injunctions and safety
How local domestic violence units can help
Issues when dealing with a sociopathic abuser
Strategies in addition to injunctions
Courts and Cluster B personality disorders
Courts are under educated
How to work around this lack of education
5 minutes questions and answers
Here's a preview of this program:

Your involvement with someone has turned ugly. Should you get an injunction against the sociopath, and if so, how do you do it? Here's what you need to know about court injunctions.
Customer reviews
Add your review — click and scroll down
Sorry, no reviews match your current selections
Obtaining Injunctions Against a Sociopath – $30
Sign up for this course now