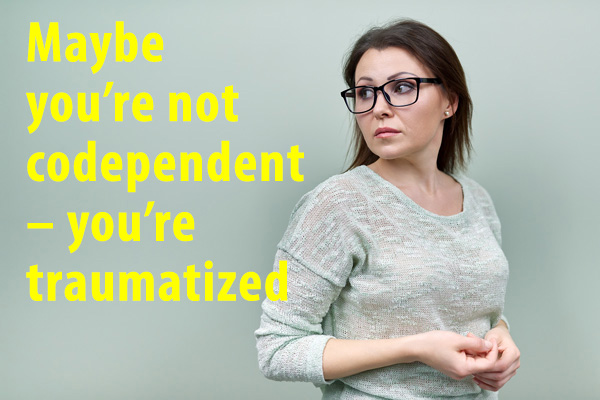 About this course
Once you figure out that you were involved with a sociopath, your burning question is, how did this happen? How did I let this heartless liar into my life? Why did I stay in the relationship — for way too long?
Searching for answers, maybe you read an online article suggesting that you subconsciously sought the abuse. Or maybe a therapist said you were codependent.
Lovefraud conducted research on what intimate partner abuse survivors experienced in counseling, and quite a few felt blamed by their therapists. We documented these findings in a peer-reviewed scientific article. We also explained why it was happening — it turns out that the symptoms of codependency and self-defeating personality disorder are almost identical to the symptoms of trauma.
In this webinar, you'll learn the scientific explanation for how trauma bonds are formed, and how they affect you. You'll also learn what many mental health professionals now believe is the best approach for recovery.
This webinar is based on the research paper Counseling Intimate Partner Abuse Survivors: Effective and Ineffective Interventions, by the Lovefraud team of Liane J. Leedom, Donna Andersen, Mary Ann Glynn and Meredith Barone. The research was published in the October 2019 issue of the Journal of Counseling and Development. See the paper here.
Highlights
Original Lovefraud research on client experiences in therapy
Two victim-centered explanations for abuse — and why they're wrong
How survivors feeling blamed by therapists affects their therapy
Two features of abusive relationships that cause trauma bonds
Why trauma bonds make it harder to leave an abusive relationship
About the instructor Donna Andersen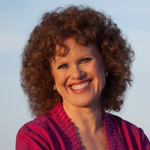 Donna Andersen is author of Lovefraud.com, a website that teaches people to recognize and recover from sociopaths. She is also author of Senior Sociopaths — How to recognize and escape lifelong abusers, Red Flags of Love Fraud—10 signs you're dating a sociopath and the Red Flags of Love Fraud Workbook.
Donna learned about sociopaths the hard way—by marrying one. She tells the whole outrageous story in her first book, Love Fraud—How marriage to a sociopath fulfilled my spiritual plan.
Donna has collected more than 10,000 cases of people targeted by sociopaths, and has conducted seven Internet surveys of survivors. She is co-author of two scientific papers and has presented her research on sociopaths to the Society for the Scientific Study of Psychopathy. Donna is the program administrator for Lovefraud CE, which offers continuing education about personality disorders for survivors and mental health professionals.
Donna has appeared on television shows including Love, Honor, Betray; Deadly Women; ABC News 20/20; Who the Bleep Did I Marry?; My Life is a Lifetime Movie; Handsome Devils; Urban Legends and The Ricki Lake Show. She has been interviewed for multiple radio shows, print articles and web posts.
Many Lovefraud readers thank Donna for saving their lives.
See all of Donna Andersen's webinars on Lovefraud.
Cost and credits
The cost for this course is only $45.00 for 90 minutes of instruction. Once you purchase the course, you can access it online as long and as often as you want.
Although this course does not award continuing education credits, you will be able to download a certificate of achievement upon completion.
Learning objectives
This course will help you to:
Understand research on helpful and unhelpful therapy for abuse survivors
Question if a personality disorder or codependency caused your experience of abuse
Consider traumatic bonding as an explanation for abusive relationships
Recognize symptoms of PTSD, complex PTSD, and betrayal bonds.
Take steps towards deep emotional recovery by listening to your body
Program agenda for Maybe you're not codependent — you're traumatized
80 minutes instruction
No one intentionally chooses a sociopath
What if your behavior made sense?
What is a sociopath?
What is a psychopath?
Reported types of abuse
Effects of intimate partner abuse
Research on survivors seeking therapy
Attribution errors
Documenting the impact of blame
Why respondents sought therapy
Client discussions with therapists
Assessing the therapeutic alliance
Helpful therapy approaches
Unhelpful therapy — chose the relationship
Unhelpful therapy — codependent
Why were survivors blamed?
Making meaning of the experience
Self-defeating personality disorder
Codependency
Traumatic bonding
Why do physically abused women return?
Attachment develops from two features of abusive relationships
Power imbalance
Intermittent good-bad treatment
Social trap
Fight, flight, freeze, friend (fawn)
Females "tend and befriend"
What is a betrayal bond?
Warning signs of a betrayal bond
Post-traumatic stress disorder
Symptoms of PTSD
Complex PTSD
Are you disordered, codependent or traumatized?
Trauma bonds make it harder to leave
Three differences in a traumatized brain
Emotional wounds felt in the body
Listening to messages from the body
Seeking recovery assistance
10 minutes questions and answers
Here's a preview of the course:
Perhaps you've been told that you were in an abusive relationship because of a defect in your personality. But what if, given what happened to you, your behavior made sense? Maybe you weren't flawed after all — maybe you were psychologically trauma bonded.
Customer reviews
Add your review — click and scroll down
Maybe you're not codependent, you're traumatized — $45
Sign up for this course now