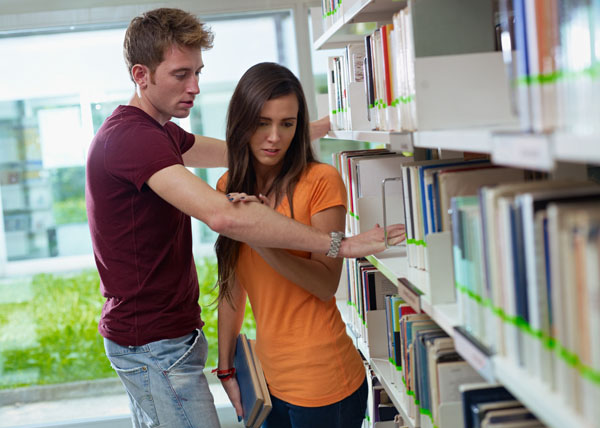 About this course
School systems often require teachers and other school professionals to be on the lookout for dating violence. But violence is usually the culmination of an abusive dating relationship — not the starting point.
What is an early warning sign that a relationship could turn abusive? It's not control; it's love bombing—over-the-top attention and affection.
In this energetic and animated presentation, Donna Andersen, author of Lovefraud.com and Red Flags of Love Fraud – 10 signs you're dating a sociopath, teaches you to recognize exploitative relationships, whether the people involved are teens or adults. This information will help you help students — and will enable you to protect yourself as well.
You'll learn the truth about sociopaths — people who live their lives by exploiting others. The number of people living among us who have exploitative personality disorders may be 12% of the population. Many exploiters start their manipulation and deceit as teenagers, although in some students the behavior is immaturity and they grow out of it.
This program is a video recording of Donna Andersen's presentation to the Association of Student Assistance Professionals of New Jersey on February 27, 2015. You'll see her presentation in full, including her answers to questions posed by the audience.
You'll also receive a PDF copy of Donna Andersen's original research, In Love with an Exploiter: How age affects the harm experienced by romantic partners. The research poster was presented to the Society for the Scientific Study of Psychopaths.
Highlights
What is a sociopath? How do they behave?
Male and female sociopaths
Why high-achieving girls hook up with low-achieving, aggressive boys
What to do when a dating partner threatens to commit suicide
How to respond when students are suffering from dating abuse
How genetics and the environment contribute to personality disorders
About the instructor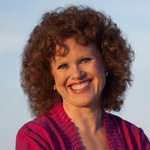 Donna Andersen is author of Lovefraud.com, a website that teaches people to recognize and recover from sociopaths. She is also author of Red Flags of Love Fraud—10 signs you're dating a sociopath and the Red Flags of Love Fraud Workbook. 
Donna learned about sociopaths the hard way—by marrying one. She tells the whole outrageous story in her first book, Love Fraud—How marriage to a sociopath fulfilled my spiritual plan.
Donna has collected more than 5,000 cases of people targeted by sociopaths, and has conducted five Internet surveys of survivors. She has presented her research on sociopaths to the Society for the Scientific Study of Psychopathy. Donna is the program administrator for Lovefraud CE, which offers continuing education about personality disorders for survivors and mental health professionals.
Donna has appeared on television shows including ABC News 20/20, Who the Bleep Did I Marry?, My Life is a Lifetime Movie, Handsome Devils, Urban Legends and The Ricki Lake Show. She has been interviewed for multiple radio shows, print articles and web posts.
Many Lovefraud readers thank Donna for saving their lives.
Cost and credits
This course offers 90 minutes of instruction for $45. Once you purchase the course, you can view it as often as you want. There is no expiration date. This course offers 1.5 hours of continuing education credit for education professionals. You'll also receive a PDF copy of Donna Andersen's original research, In Love with an Exploiter: How age affects the harm experienced by romantic partners.
Please verify with your supervisor that the credits are acceptable by your licensing board.
No commercial support was provided to Lovefraud Continuing Education or the instructor for this program.
Learning objectives
This workshop will enable education professionals to:
Identify traits and behaviors of exploitative personality disorders
Explain the Red Flags of Love Fraud — warning signs of abusive dating
Explain how normal human bonding may become abusive bonding
Support students who want to exit abusive dating relationships
Utilize best practices when dealing with manipulative parents
Program agenda
90 minutes of instruction, including questions and answers
What is love fraud?
Naming personality disorders

Psychopathy
Antisocial personality disorder
Narcissistic personality disorder
Borderline personality disorder
Psychopathic/antisocial behavior

How many sociopaths?
Young adults suffer more harm
Red Flags of Love Fraud
Vulnerabilities
What is real love?
Healthy relationships and bonding

Sex and your brain
Fear, anxiety and bonding

When boys and girls are violent
Smart girls in trouble
Partners as possessions
Responding to dating abuse

Threats of suicide
How to break up with an abuser

Teaching healthy relationships
Internet dating
How the disorder develops

Genetics and the environment
Age of onset

Social motivations
Substance abuse
Disordered hookups

Disordered boys and girls often find each other
Children with a sociopath

Abuse from sociopathic parents
Dealing with sociopathic parents
Protect yourself from sociopaths
Dating violence is the culmination of an abusive relationship, not the beginning. Take this course and learn to spot the early warning signs. Here's a preview of the program.
Lovefraud's research shows that people who encounter sociopaths at a young age suffer far more than those who meet them later in life. Learn how to help students — and yourself — recognize, avoid and escape abusive dating.
Customer reviews
Add your review — click and scroll down
Love Fraud, Abusive Dating and Sociopaths: Vital information for educators, school professionals and parents – $45
Sign up for this course now