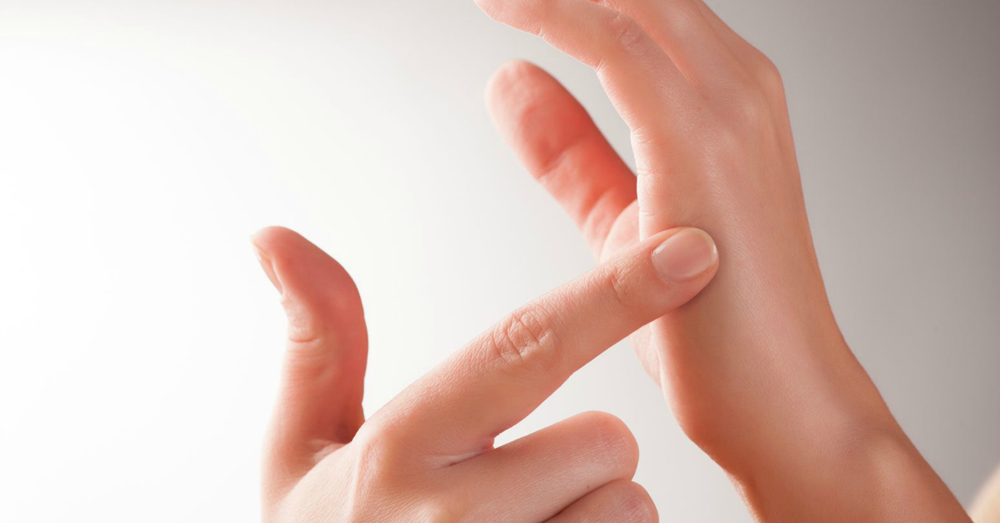 Amazing! Worked in short order!
Using this tapping method enabled me to rid myself of anxiety and stress that had built up after an incident I had over a year ago. It took about three sessions of focus
Yay! A Good Night's Sleep!
Glad to have viewed this video about EFT tapping using my own fingertips! I tried a new adventure. Lo and behold, it works! I slept like a baby with none of the intrusiv
How to use Emotional Freedom Techniques ("Tapping") to recover emotionally from sociopaths – $25
Emotional pain, anger, betrayal, disappointment, sadness, grief, PTSD — these are the standard results of any involvement with a sociopath. Now, Lovefraud offers you the tools to feel better — simply by using your own fingertips.
You'll learn the basics of Emotional Freedom Techniques (EFT), also referred to as "tapping." Tapping is a variation of acupressure therapy that you can use to release negative emotions, beliefs and experiences, no matter when or how they happened. No drugs or talk therapy are involved. Tapping can't hurt you. And once you learn the basics, you can use it on yourself, for free and forever.
In this video webinar, Stacey Vornbrock, MS, LPC, explains the basics of how to use tapping to release the emotional upset caused by sociopaths. She has seen miraculous results with the use of EFT.
Along with this webinar, you will receive Stacey's ebook, A Basic Introduction to Emotional Freedom Techniques. This ebook explains the biology of why tapping works and the issues and conditions that you can release through tapping. It also includes complete instructions for four specific tapping protocols that you can use to clear negative energy from your body. Tapping will help you move forward and claim the happy and healthy life that you want and deserve.
Highlights
Why the power to relieve your emotional distress is literally in your fingertips
How chemicals related to negative events are stored in the cells of your body
How tapping on your face and body releases these damaging chemicals
How to use tapping to ease the emotional pain inflicted by a sociopath
Why tapping works, even if you don't believe it
Read more on why it works:
Yes it looks silly, but scientific research shows EFT tapping relieves anxiety, depression and PTSD
About the Instructor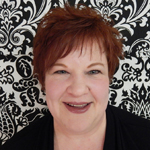 Stacey Vornbrock, MS, LPC, worked as a psychotherapist from 1977 until 2003, and then began working with athletes. She pioneered the use of Emotional Freedom Techniques, also called tapping, with professional and amateur athletes to release mental, emotional, physical, and mechanical blocks on the cellular level.
Stacey is recognized as a leading expert and innovator in the use of EFT with sports performance. Most notably, she has pioneered the application of EFT with injury and surgery recovery, range of motion, soreness, and sports-related mechanical changes.
Stacey also works with non-athletes who are driven, goal-oriented, and interested in releasing issues and getting results. She found that EFT techniques are very effective for the emotional recovery of people who were involved with sociopaths.
Stacey is the author of nine Breakthrough Performance for Sports Manuals and four ebooks for non-athletes, including Injury Recovery, The Ultimate Injury and Trauma Recovery Program, and Conquer Your Fear of Failure and Your Fear of Success. See her EFT products at www.BreakthroughPerformance.net
Cost and credits
The cost for this course is only $25 for 50 minutes of instruction. Once you purchase the course, you can access it online as long and as often as you want. You will also receive the ebook, A Basic Introduction to Emotional Freedom Techniques, by Stacey Vornbrock.
Although this course does not award continuing education credits, you will be able to download a certificate of achievement upon completion.
Learning objectives:
After this course, you should be able to:
Identify the EFT Tapping acupressure points on your face and body
Begin to use EFT Tapping to release negative emotions
Use EFT Tapping to clear the energy of negative people, places, feelings and substances
Use the "Personal Peace Procedure" to recover from the negative events of your past
Learn more about how to do tapping by accessing the EFT Tapping Tutorials at the link provided
Program Agenda
What is EFT Tapping?
How tapping can help people recover from encounters with sociopaths
Results that you can achieve with tapping
Why tapping works

Negative emotional events cause chemical reactions in the body
Tapping releases chemicals associated with negative emotional events

Research that validates tapping
Where tapping points are lozcated on the face and body
How to use tapping to get relief
Physiological reactions to tapping
When to tap
Tapping protocols to help you rebalance your life
Using tapping to clear negative energy

Clearing the energy of a feeling
Clearing the energy of a person
Clearing the energy of a place
Clearing the energy of a substance

Using tapping to maintain your peace of mind
Here's a preview of this webinar:
If you've tangled with a sociopath, you're hurting. Emotional Freedom Techniques, or tapping, releases the pain, anxiety and anger about your encounter from the cells of your body — and you feel relief quickly.
How to use Emotional Freedom Techniques ("Tapping") to recover emotionally from sociopaths – $25
Sign up for this course now