About this course
How can you start to feel better? You suspect, or are certain, that someone in your life has serious personality disorder. In a way, it's a relief to figure it out — the problem isn't you after all; it's him (or her).
Still, you've endured a lot of abuse. How do you recover?
In this webinar, Mandy Friedman, LPCC, helps you start your recovery. Make no mistake — involvement with an exploiter causes serious psychological and emotional injuries. But with an understanding of what happened, and a commitment to recover, you can rebuild your life.
The first step is to end, or if that's not possible, to manage, contact with the abuser. You'll learn multiple strategies for accomplishing that. Then you'll learn how ongoing deception, gaslighting and betrayal affected you, how to make your own health and wellbeing a priority, and how to choose healthy people and relationships in the future.
Recovery from emotional and psychological abuse will take time, but it is absolutely attainable. Start with this webinar.
Highlights
Tools for navigating toxic people
How Complex PTSD affects recovery
The importance of self-care
How shame affects recovery
Implementing personal boundaries
Identifying healthy people and healthy relationships
About the instructor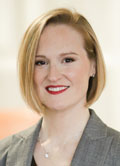 Mandy Friedman, LPCC, CCDVC, is a licensed professional clinical counselor and certified clinical domestic violence counselor. Mandy is the creator of the educational program S.N.A.P. — Survivors of Narcissistic and Abusive Personalities. This program teaches survivors and concerned loved ones about abusive personalities, targets of abuse, abusive relationships and life in recovery from abuse. In her private practice, Clermont Mental Health, Mandy specializes in treating survivors of Cluster B personalities. She is also familiar with the role of addiction and substance abuse in abusive relationships. Mandy's clients are often in need of trauma-informed care as part of their recovery. This has led her to become an expert on the topic of Complex Post Traumatic Stress Disorder (C-PTSD). To help her clients, Mandy utilizes mindfulness based cognitive therapy (MBCT), cognitive behavioral therapy (CBT) and psychoeducation. Mandy is a survivor of abuse and has first-hand knowledge of what survivors endure in abusive circumstances and living a healthy life after abuse.
Cost and credits
The cost for this course is only $45 for 90 minutes of instruction. Once you purchase the course, you can access it online as long and as often as you want.
Although this course does not award continuing education credits, you will be able to download a certificate of achievement upon completion.
Learning objectives
After this course, you should be able to:
Understand the importance of actively following a program of recovery
Implement strategies for minimizing contact with toxic people
Recognize behavioral symptoms of Complex PTSD
Protect yourself by establishing personal boundaries
Identify healthy traits and behaviors in others
Program Agenda
1 hour 40 minutes of instruction
Why you need a recovery program
Tools for navigating toxic people

No Contact and Grey Rock
Identify induced communication tactics
Shield your vulnerable self
Set time limits

How Complex PTSD affects recovery

Understanding PTSD and C-PTSD
Behavioral symptoms of C-PTSD
Revictimization

The importance of self-care

Peace is a priority
The language of self-care

How shame affects recovery

Shame is learned
Sources of shame

Implementing personal boundaries

If someone throws a fit, the boundary is needed

Identifying healthy people and healthy relationships

Characteristics of healthy people
Characteristics of healthy relationships
Dating in recovery
Filter your inner circle
Here's a preview of the course:
Lies, gaslighting and betrayal — involvement with an exploiter leaves you shaken to the core. In this webinar, you'll gain the understanding, and learn the strategies, that will enable you to begin your recovery and rebuild your life.
Customer reviews
Add your review — click and scroll down
Start Your Recovery from Emotional and Psychological Abuse – $45
Sign up for this course now