Live online webinar — Wednesday, March 15, 2023 at 8 pm ET. 
When you sign up, you'll receive two emails: One from Continuing Education (your payment receipt), and one from Zoom (your webinar invitation). If you do not receive the emails, please check your spam filter.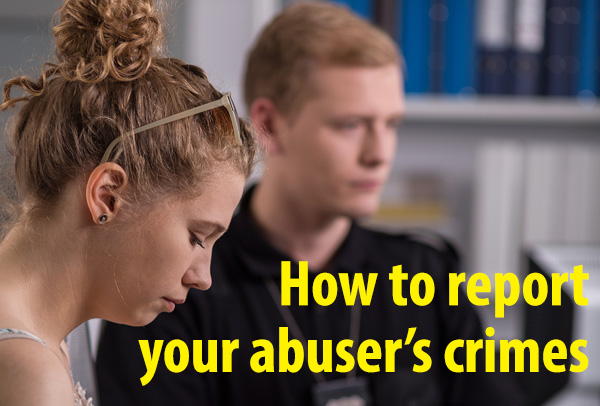 About this course
You're dealing with an abuser whose behavior is morally wrong. In fact, you believe this person's actions are criminal. Did he or she actually violate the law? How can you convince the police to investigate?
In this webinar, Stacey Elliott, NYPD (retired), teaches you how to report crimes that abusers usually commit. Here's what you need to understand: When you approach the police to make a complaint, they are observing your actions, behavior and mental state to determine your credibility. And, they are trained to listen for key words as you tell your story. Using the correct words can make or break whether an incident is designated as a crime. Learn exactly how to present yourself to the police and what to say so that the cops are inclined to believe you.
Highlights
Explanations of 13 crimes often experienced by victims of abuse
How to identify crimes that your abuser may have committed
What to prepare prior to reporting a crime
How to explain your experience to law enforcement
How to identify a competent police officer and what to do if they aren't
About the instructor Stacey Elliott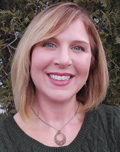 Stacey Elliott is a former New York City police officer. She spent 17 years as a patrol officer, responding to crimes and emergency situations. Her responsibilities included issuing summonses, processing arrests, writing reports, attending court, providing security, directing traffic, and investigating moving violations and motor vehicle accidents. Stacey completed training in cultural sensitivity, sound level meter, prostitution, chemical ordinance, biological and radiological awareness/counter-terrorism, radiation meter, individual terrorism awareness/combat, crime prevention and firearms proficiency. As a crime prevention patrol officer, she delivered crime prevention lectures at schools, community centers, community council meetings, nursing homes, and religious and private organizations. Stacey retired from the NYPD in 2017.
Cost and credits
The cost for this course is only $30 for 60 minutes of instruction. Once you purchase the course, you can access it online as long and as often as you want.
Although this course does not award continuing education credits, you will be able to download a certificate of achievement upon completion.
Learning objectives
In this webinar you will learn:
Common crimes experienced by victims of abuse
How to look up crimes and determine if they relate to your situation
How to effectively report crimes to law enforcement
How to describe crimes using the key words police officers listen for
What to expect if you go to court
Program agenda  for How to report your abuser's crimes so the police take you seriously 
55 minutes instruction
What to prepare prior to reporting a crime
Important definitions of crime-reporting terms
Crimes and legal definitions
Common crimes of abuse

Unlawful imprisonment
Kidnapping
Harassment
Stalking
Reckless endangerment
Menacing
Assault
Criminal mischief
Larceny and robbery
Endangering the welfare of a child
Non-support of a child
Fraud
Sex crimes

Criminal law resources
All legal resources should be viewed as a puzzle
Crimes and legal definitions – putting the puzzle together
Explaining your experience to law enforcement
Legal channels
How to identify a competent police officer and what to do if they aren't
Find an attorney who understands personality disorders
Dealing with trauma and the legal system
Be wise as a serpent and peaceful as a dove
5 minutes questions and answers
When you report your abuser to the police, you must present yourself as credible and use key words as you describe what happened. Learn how, so cops are inclined to believe you.
How to report your abuser's crimes so the police take you seriously — $30
Sign up for this course now