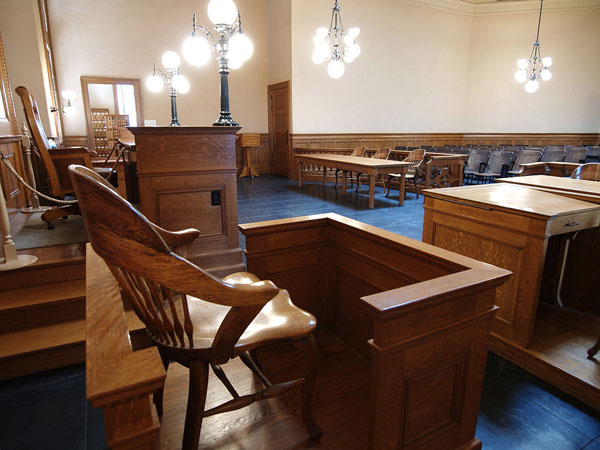 About this course
If your client suffers anxiety, depression or PTSD, and must face the person who likely caused it in court, the federal Americans with Disabilities Act (ADA) may help tremendously.
After that thunderstruck moment when your client realizes that he or she loves a person who has no conscience — who has a personality disorder — your client is frozen in time.  Despite needing to act quickly to protect personal safety, children, financial stability or other aspects of life and security, your client's brain goes numb. Your client may have a diagnosable psychiatric injury, such as post-traumatic stress disorder (PTSD).
If your client winds up in court — for divorce or other litigation — traumatic stress intrudes, interfering with the effective use of the judicial system to get relief and move on. But while your client struggles, the disordered opponent is two steps ahead, forging a clear path to look good to the judge while further damaging your client, even using the court against him or her.
This course provides a unique resource for mental health professionals when treating clients involved in the legal system.  A diagnosis often qualifies the client to invoke the Americans with Disabilities Act (ADA) during stressful litigation.  By referring the client to court administration, mandated accommodations may improve his or her executive functionality during legal proceedings.  That greatly reduces many of the litigation stressors, enhancing therapy outcomes.
Highlights
Characteristics of power-centered and conscience-centered individuals and behaviors.
The dynamics of coercive control, and how it can be hidden from family, associates and judges.
How lies within personal communication and in the courtroom cause irrationality, which can lead to physical and emotional stress.
Understanding Legal Abuse Syndrome — which is a form of PTSD.
How the federal Americans with Disabilities Act (ADA) may help traumatized clients to request "reasonable accommodations" that will make a big difference in their ability to cope with litigation.
About the instructor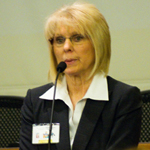 As a marriage and family therapist with over 30 years experience, Dr. Karin Huffer identified, in 1995, that extreme stress caused by our adversarial courts of law exacerbates health problems and can cause PTSD and anxiety disorders.
In response, she conducted a longitudinal survey identifying the unique needs of litigants with PTSD and developed a healing 8-step protocol for prevention and recovery. Dr. Huffer was founder of Equal Access Advocates, and conducted webinars that certify advocates in using the Americans with Disabilities Act (ADA) to help disabled litigants participate fully and equally in court.
Dr. Huffer was an adjunct professor at the John Jay College of Criminal Justice, New York, N.Y. She held an M.S. in psychology from the University of Nevada Las Vegas. She was licensed by the Nevada State Board of Marriage and Family Therapists (#0082), and was a certified EMDR therapist. Dr. Huffer was retained as an ADA evaluator and expert witness in multiple court cases. She served as ADA advocate and forensic disability specialist for clients throughout the United States, and as consulted on international cases.
Cost and credits
The cost for this course is $70 for two hours of instruction. Once you purchase the course, you can view it as often as you want. There is no expiration date.
This course meets the education standards of psychology and counseling professional associations. Contact your professional association to claim credits.
No commercial support was provided to Lovefraud Continuing Education or the instructor for this program.
Learning objectives
This workshop will enable mental health professionals to:
Explain how clients can assert their rights under federal mandates to be protected by the confidentiality of the law and to reduce their fear that they may be discriminated against if they invoke their rights under ADAAA.
Identify the ADA Access Coordinator and help clients implement ADAAA USC 42 § 12101 et seq. at the court of jurisdiction.
Apply appropriate client confidentiality strategies per federal mandate.
Discuss the implications of deception for mental health treatment.
Explain Huffer's 8 steps for coping with re-traumatization.
Program agenda
 Instruction — 55 minutes
Retraumatization via litigation
Retraumatization causes PTSD. Legal Abuse Syndrome is a form of PTSD
ADAAA — an empowering resource for traumatized clients
Implication of deception for mental health treatment
High-conflict litigation landscape
Traits, behaviors and symptoms of the traumatized victim
Comparison of the traits and behaviors of conscience-centered individuals with power-centered individuals
Clinical diagnosis of the perpetrator
Typical clinical diagnosis of the victim
Coercive control and battery
Anatomical and physiological process of a normal exchange, and how it is affected by deception
Victim PTSD symptoms in litigation
How stress and trauma affects the brain
Moral injury
Break — 5 minutes
Instruction — 50 minutes
Identifying and managing an antisocial personality in litigation
Why does mediation fail with antisocial personalities?
Overcoming failed/wasteful mediation through pre-mediation assessment
How lies in court affect your client
Client must have ADA accommodations during legal activities
ADA accommodations are not discretionary
ADA functional assessments
ADAAA accommodations reports
Huffer's 8 steps to help clients cope with retraumatization
The advocate's responsibilities
Summary: Mental health professionals role with ADA
Questions and answers — 10 minutes
Risks and Limitations
The accuracy and utility of the statements included in this presentation are based on referenced materials from reliable sources that are accessible and obtainable by all.
The limitation of the content presented herein is that the results of execution have not been measured, therefore, expectation of outcome is not predictable.
It is presumed that professionals executing the guidelines presented herein will apply such holding to the precise standards of their professional code of ethics, to reduce risk of ethical violations. As in all therapeutic interventions that may provoke emotional triggering, the professional may be required to perform risk assessment for suicidality, homicidality or other incident requiring emergency psychiatric services.
Here's a preview of this course:
Therapists: If your client suffers anxiety, depression or PTSD, and must face the person who likely caused it in court, the federal Americans with Disabilities Act may help tremendously. In this course, you'll learn how to refer your client to court administration for accommodations that may improve his or her executive functionality during legal proceedings.
Customer reviews
Add your review – click and scroll down
How the Americans with Disabilities Act (ADA) Supports Traumatized Clients in Court – $70
Sign up for this course now