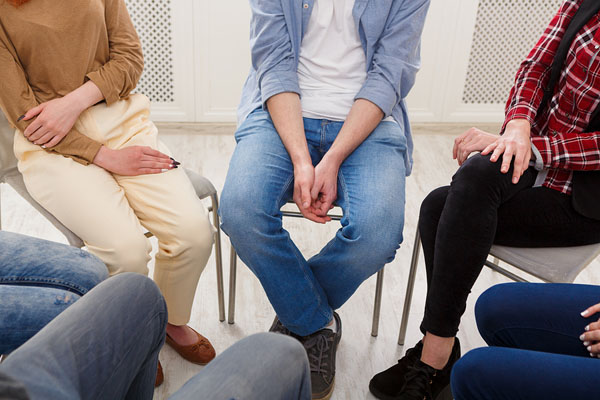 About this course
Therapists: Many survivors of relationships with disordered individuals are desperately looking for support groups. Sharing experiences with others who know exactly what they are talking about — because friends and family simply don't get it — is validating and healing. In this webinar, you'll learn why support groups for partners in exploitative relationships are especially beneficial. These people may have antisocial or narcissistic personality disorder, or psychopathy, and you'll learn how to facilitate groups that are safe, productive and healing.
Support groups offer benefits beyond those of individual therapy. Support groups break the isolation that most survivors of these exploitative relationships feel. Group members realize that they are not alone, which offers relief from self-blame.
The instructor, Mary Ann Glynn, has years of experience with both in-person and online support groups. If you would like to add support groups for partners in exploitative relationships to your practice, this webinar offers practical advice on how to do it. You'll learn how to maintain privacy in marketing, screen prospective members, plan for safety and security, and use mindful interventions to promote recovery in your groups.
Time and time again, Lovefraud hears from people who are searching for support groups to help them recover from their shattered trust. The need is great. With this webinar, you can be part of the solution.
Highlights
How neglect, abuse and exploitation breaks healthy attachment
How group attunement helps members rebuild trust and overcome PTSD
How to maintain privacy while marketing your group
Problems that can arise in groups and how to deal with them
Guided meditations, breathing exercises and body relaxation techniques to use in your group
 About the instructor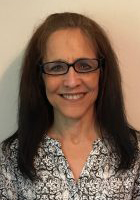 Mary Ann Glynn, LCSW, CHT, is a licensed clinical social worker and an expert on how disordered individuals affect their romantic partners.
In her private psychotherapy practice, she finds that many of her clients are stuck in destructive relationships, and helps them gain clarity and recover their lost selves. Ms. Glynn identified the approaches and relationship sequences of these exploiters on their targeted partners, and the reactions to victimization, often veiled and subtle, by the partners. She understands the influence of trauma on the targets' lives, and uses techniques such as EDMR and mindfulness to help them overcome the traumatic impact.
Ms. Glynn developed the Mind Warrior app, an adjunctive daily mindfulness and resourcing tool, to teach clients more empowered responses to PTSD and other emotional, relational, addictive or compulsive triggers.
Ms. Glynn earned her MSW from the Rutgers School of Social Work, and her BSW from Livingston College. She is certified in disaster response crises counseling, divorce mediation, hypnotherapy, clinical supervision and EMDR therapy. She specializes in PTSD and trauma, addictions, mental illness, ADHD, couples, partners in exploitative/IPV relationships, anxiety and depression. The modalities she employs include EMDR, hypnotherapy, somatic experiencing, CBT, focused mindful tracking, and communications dialogue for couples.
Cost and credits
The cost for this course is $80 for two hours of instruction. Once you purchase the course, you can view it as often as you want. There is no expiration date.
This course meets the education standards of psychology and counseling professional associations. Contact your professional association to claim credits.
No commercial support was provided to Lovefraud Continuing Education or the instructor for this program.
Learning objectives
This workshop will enable mental health professionals to:
Describe research regarding the neurobiological and psychological healing attributes of group support.
Develop a group structure with educationally based formats for codes of conduct, effective group dynamics, and a safe sharing environment.
Explain in verbal and written form the reaches and the limits of confidentiality to group members.
Provide a safe location, marketing strategy, and screening process for your group..
Apply research-based therapeutic interventions for PTSD within the group.
Program agenda
 Instruction — 55 minutes
Review of recognizing a client in an exploitative relationship
Review of effects of exploitative relationships
What support groups for partners in exploitative relationships can provide that individual therapy cannot

Examples of group support positively affecting healing
What research says about group support
Studies of support and PTSD
What groups can offer those in exploitative relationships

The attuned connection

Neurobiology and groups
Attachment chemicals

Victim syndrome breaks healthy attachment
How group attunement repairs attachment

How groups help PTSD
"Nobody heals alone"
Break — 5 minutes
Instruction — 50 minutes
Developing an effective group structure

Support is the goal
Set the structure for group flow

What is positive feedback?
Problems that can arise
Explain confidentiality and privacy

Explain limits of confidentiality and privacy

Practical suggestions

Providing a safe place to share
Choosing a safe location
Privacy in marketing
Screening members
Attendance patterns

Interventions for group
Bringing clarity
Grief processing
Learning about vulnerabilities
Mindful interventions for group
Therapy groups
Sharing information and referrals
Adjunctive practices

Daily mindful practice
Mind Warrior App

References
Questions and answers — 10 minutes
Risks and Limitations
The accuracy and utility of the statements included in this presentation are based on referenced materials from reliable sources that are accessible and obtainable by all.
The limitation of the content presented herein is that the results of execution have not been measured, therefore, expectation of outcome is not predictable.
It is presumed that professionals executing the guidelines presented herein will apply such holding to the precise standards of their professional code of ethics, to reduce risk of ethical violations. As in all therapeutic interventions that may provoke emotional triggering, the professional may be required to perform risk assessment for suicidality, homicidality or other incident requiring emergency psychiatric services.
Therapists: Support groups for partners in exploitative relationships are incredibly valuable. Groups break their isolation and validate their experience. Learn how to run a safe and healing program.
Customer reviews
Add your review — click and scroll down
Sorry, no reviews match your current selections
Facilitating Professionally Run Support Groups for Partners in Exploitative Relationships – $80
Sign up for this course now