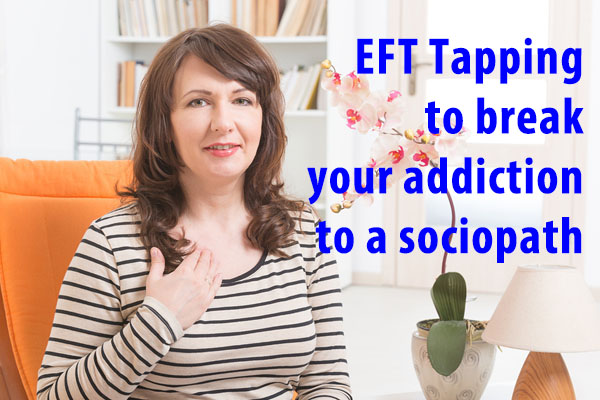 About this course
Relationships with sociopaths are highly addictive — Lovefraud explains this over and over again. So how do you break your addiction to a sociopath?
By using Emotional Freedom Techniques "tapping."
Emotions are actually chemicals. You body can become addicted to negative emotions, just like it can become addicted to drugs. Sociopaths seem to instinctively know how to target your emotional vulnerabilities, which releases emotional chemicals, which leads to an addiction to the sociopath.
In this Lovfraud course, you'll learn how to break the cycle.
EFT tapping is a variation of acupressure therapy that releases negative emotions, beliefs and addictions. It involves tapping specific acupressure points on your face and body, while bringing to mind the condition that you want to change. Hundreds of scientific studies document how it works.
Stacey Vornbrock, MS, LPC, has developed a tapping protocol specifically to help you break your addiction to the sociopath. Once you learn it, you can use the technique yourself to end your obsession with the emotional predator and find peace. In this webinar, Stacey teaches you exactly what to do.
Highlights
How emotions affect us at biochemical and cellular levels
How sociopaths target our emotional addiction
The scientific reasons why EFT tapping works
How EFT tapping breaks your emotional addiction to a sociopath
The exact tapping protocol for emotional freedom from the sociopath
About the instructor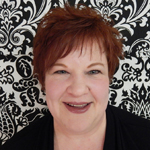 Stacey Vornbrock, MS, LPC, worked as a psychotherapist from 1977 until 2003, and then began working with athletes. She pioneered the use of Emotional Freedom Techniques, also called tapping, with professional and amateur athletes to release mental, emotional, physical, and mechanical blocks on the cellular level.
Stacey is recognized as a leading expert and innovator in the use of EFT with sports performance. Most notably, she has pioneered the application of EFT with injury and surgery recovery, range of motion, soreness, and sports-related mechanical changes.
Stacey also works with non-athletes who are driven, goal-oriented, and interested in releasing issues and getting results. She found that EFT techniques are very effective for the emotional recovery of people who were involved with sociopaths.
Stacey is the author of nine Breakthrough Performance for Sports Manuals and four ebooks for non-athletes, including Injury Recovery, The Ultimate Injury and Trauma Recovery Program, and Conquer Your Fear of Failure and Your Fear of Success. See her EFT products at www.BreakthroughPerformance.net
Cost and credits
The cost for this course is only $25 for 60 minutes of instruction. Once you purchase the course, you can access it online as long and as often as you want. You will also receive the ebook, A Basic Introduction to Emotional Freedom Techniques, by Stacey Vornbrock.
Although this course does not award continuing education credits, you will be able to download a certificate of achievement upon completion.
Learning objectives
After this course, you should be able to:
Understand the chemical nature of emotions
Recognize that thoughts trigger emotional chemicals
Use EFT tapping to release negative emotions
Use EFT tapping to break your addiction to a sociopath
Know when to use EFT tapping for maximum effect
Program Agenda
55 minutes instruction
Emotions are chemicals
How cells become addicted to emotions
How cells get their emotional fix
How sociopaths target your emotional addiction
Normal and natural release of emotions
What happens when emotions are not released
How EFT tapping helps relieve obsession
The scientific basis of EFT tapping
EFT tapping points and procedures
Tapping protocols for breaking your addiction to the sociopath
The importance of persistence in tapping
When to tap to end your addiction to the sociopath
How to know when you've overcome the addiction
5 minutes questions and answers
Here's a preview of the course:
Why do you still crave the sociopath? Because these relationships are highly addictive. With this groundbreaking EFT tapping protocol, you can finally break your addiction to a sociopath, and achieve internal peace.
Customer reviews
Add your review — click and scroll down
EFT Tapping to Break Your Addiction to a Sociopath – $25
Sign up for this course now