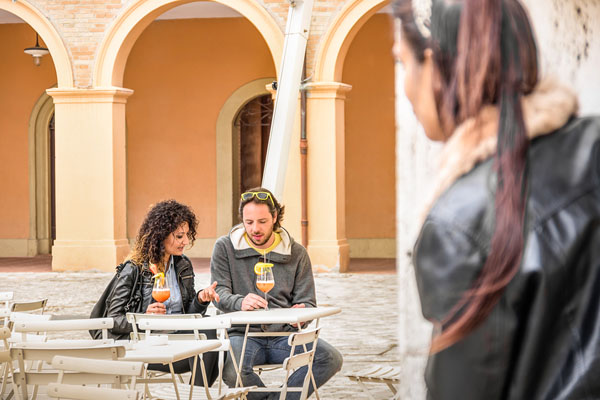 About this course
Someone won't leave you alone. This person follows you, calls or texts constantly, shows up at your home or workplace, sends you unwanted gifts, or threatens you. As a result, you feel vulnerable, unsafe, anxious, stressed and afraid. You are coping with stalking.
Vicki Kuper knows exactly what you're going through. She lived it. The man who stalked her called her 1,200 times — in one month. That's an average of 400 times per day. Authorities issued a No Contact order — but the man was charged with violating it 24 times. Vicki, however, refused to live her life in fear. She took steps to protect herself and her family. Even though some cops and prosecutors didn't want to get involved, she pushed the legal system to intervene.
In this course, Vicki tells you what she endured, and how she overcame. If you are being stalked, she explains steps you can take to enhance your security. Through her advice and inspiring story, you'll learn how to move on with your life and thrive, despite the tactics of the stalker.
Highlights
The three elements that make up the legal definition of stalking
How to live fully, in spite of the possibility of physical harm
The consequences of giving in to a stalker's demands — and of not giving in
What you can do to protect yourself if you are being stalked
Understanding how the legal system regards stalking cases, and how you can get them to act
About the instructor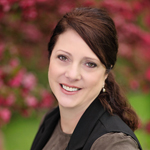 Vicki Kuper is a stalking/domestic violence victim and survivor. Her ordeal began in June of 2008 when she broke off a relationship with a man that she could see was going to turn violent. The next morning her ex broke into her home and assaulted her. That day he set out on a quest to insert himself back into her life, which failed. He then set out on a quest for revenge that Vicki deals with to this day. Authorities filed 45 charges against him, the result of many incidents in which he targeted Vicki and her children. He filed 2 lawsuits against her, both of which she fought and won. He received a total sentence of 21 years in prison, which he served only 4 ½ years. Vicki has gained a wealth of knowledge in dealing with being stalked. She was forced to advocate for herself and her children while navigating through the judicial system.
Vicki refuses to live the life of a victim and has had much success living as normal a life as possible in her rural Iowa town. There is much to be learned from her lengthy battle to get this person out of her life. She is determined to raise awareness on the issue of stalking with victims, law enforcement, victim's advocates, prosecutors and anyone else who can be helped by her experience.
Cost and credits
The cost for this course is only $30 for 60 minutes of instruction. Once you purchase the course, you can access it online as long and as often as you want.
Although this course does not award continuing education credits, you will be able to download a certificate of achievement upon completion.
Learning objectives
After this course, you should be able to:
Recognize the signs of stalking
Take concrete steps to protect yourself and your family
Assess what could happen, and learn to live in spite of the possibilities
Advocate for yourself in the judicial system
Choose happiness, despite the actions of the stalker
Program agenda
Instruction — 55 minutes
3 elements of stalking
Examples of stalking behavior
My mission — and his mission
45 charges filed against him
His relentless pursuit

Thousands of phone calls and texts
Waiting for me near my home
More stalking after each arrest
Attempts to have me arrested
Harassing my children
Threatening voicemails
Coming to terms with the possibilities
Considering the consequences
What you can do if you are being stalked
Legal abuse
Navigating the judicial system
Physical and mental survival tactics
Here's a preview of this course:
You're unnerved — the stalker won't let you alone. The person calls or texts constantly, shows up at your home or workplace, even threatens you. Take this course on coping with stalking and learn how to protect yourself and your family, and convince the authorities to act.
Customer reviews
Add your review — click and scroll down
Coping with Stalking: How to overcome fear and fight back – strategies from a woman who's done it – $30
Sign up for this course now