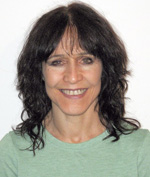 Suppose you're a therapist and a new client walks into your office. This person appears confused, full of self-doubt and self-blame. What might you think might be causing your client's problems?
Anxiety
Low self-esteem
An exploitative relationship
If you're like most therapists, you probably wouldn't even think of option 3 — an exploitative relationship. But Mary Ann Glynn, LCSW, CHT, explains that confusion, self-doubt and self-blame are almost universally experienced by people who are being exploited and manipulated by their intimate partners.
You probably weren't taught this in your training. Here's your chance to learn about it.
Lovefraud Continuing Education proudly presents "Love and Exploitation," Mary Ann's terrific two-part webinar on how exploitative relationships affect partners and what you can do to help them. Psychologists and social workers can earn four continuing education credits.
Love and Exploitation:
Part 1: Recognizing the exploitative relationship and its impact on the intimate partner  More info
Part 2: Overview of therapeutic strategies for partners in relationships with exploiters  More info
A previously recorded version of this course is available online at Lovefraud Continuing Education. This live version gives you the opportunity to ask questions for immediate feedback and interact with the instructor and other learners. Also, if your licensing board limits the number of self-study credits you can earn, this program usually qualifies as in-person training.
Mary Ann teaches you to:
Recognize when a client is in an exploitative relationship
Recognize and diagnostically categorize the exploiter
Understand exploiters' predictable pattern of behaviors in phases of the relationship
Understand the implications for intimate relating
Understand the impact on the partner
Video: Mary Ann Glynn explains why confusion is the top sign of an abusive relationship
A previous learner wrote (in all caps): "LOVED THE COURSE!!! GREAT PRESENTER!!"
Lovefraud Continuing Education offers multiple webinars that help therapists understand people with antisocial, narcissistic or borderline personality disorders, or psychopathy, and how they affect the people around them.
This course fills in a big gap in counselor training. Sign up today!