From the presenter, Tina Swithin, author of OneMomsBattle.com:
In 2008, I heard the words, "Narcissistic Personality Disorder" (NPD) to describe my then-husband, Seth (not his real name). It took a few years for the reality of those three little words to really sink in.
Looking back, the red flags had been waving in the wind since our very first date. Those flags grew larger and more vibrant during our marriage. As it turns out, those same red flags that had been lining my path for years were dipped in highly flammable kerosene. I realized the danger only when they exploded near the end of my marriage. I was unprepared and left nursing third-degree emotional burns.
The more I learned about NPD, the more I began to understand my ex-husband's communication style. I learned about projection and deflection, two commonly found tools in any narcissist's toolbox. I also came to realize that unlike the liars I had known in the past, the narcissist lies even when there is no reason to lie.
As it turns out, the reason that I was so bewildered by Seth's communication style was that we were speaking completely different languages. I spoke the English version of "human" while he was speaking the non-human "Narc-ish."
I am convinced there is a Narc-ish dictionary hidden deep in a dark, musty hole somewhere in a faraway land, from which narcissists hail. The secret language can only be decoded by those who aren't fooled by the narcissist's stealth ability to inflict confusion and chaos with it. In this course, I'll teach you how to defuse the chaos and decode Narc-ish.
Highlights
Narcissistic Personality Disorder during a divorce/custody battle
Conflict and the narcissist
The narcissist's toolbox
Getting the narcissist's mask to drop
Co-parenting vs. parallel parenting
Decoding and understanding the Narcissist's communication
About the instructor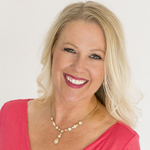 Tina Swithin is author of the website One Mom's Battle, as well as the books Divorcing a Narcissist and The Narc Decoder.
Tina survived a Category Five Divorce Hurricane while acting as her own attorney in a custody battle that turned her family's life upside down. While divorces are never easy, Tina quickly learned that a divorce involving an individual with Narcissistic Personality Disorder (NPD) takes the term, "high-conflict" to a level that few can comprehend.
In an effort to articulate what was happening in her new Alice in Wonderland reality, Tina took shelter from the storm by chronicling her journey in her (now) internationally recognized blog, One Mom's Battle. Tina's little village grew to include thousands of people who all shared the same story. There were different variations and nuances but the common denominator was Narcissistic Personality Disorder.
Tina's battle came to an end when she walked out of the Family Court System on July 10, 2013, with the one thing that she had dedicated her life to securing: her daughters' safety. Despite the fact that the odds were against her, Tina never gave up. She waded through the muddy waters of a courtroom that was filled with the lies and manipulation. Tina prevailed and obtained a final custody order for full custody while her ex-husband was ordered to have professionally supervised visits.
In October 2014, Tina's battle took an unexpected but positive turn when the courts revoked all of her ex-husband's visits and all contact with her children. Tina and her children have complete peace.
Tina Swithin has dedicated her life to family court advocacy and left her career in public relations to offer coaching services to those involved in high-conflict custody battles. Her blog, One Mom's Battle, is now a 501(c)3 non-profit organization with chapters all over the world.[/vc_column_text][/vc_column][/vc_row][vc_row][vc_column][vc_video link="https://youtu.be/8y3K9ucP99s"][/vc_column][/vc_row][vc_row][vc_column][vc_column_text]
Cost and credits
The cost for this course is only $25 for 60 minutes of instruction. Once you purchase the course, you can access it online as long and as often as you want.
Although this course does not award continuing education credits, you will be able to download a certificate of achievement upon completion.
Learning objectives
After this course, you should be able to:
Understand the narcissist's communication style
Profile the narcissist in your life
Regain your power through education
Employ the rules on communication with a narcissist
Find humor in the chaos and madness
Program Agenda
55 minutes of instruction
Education is power
Cluster B personality disorders
Diagnostic criteria for narcissistic personality disorder (NPD)
Conflict and the narcissist
What is narcissistic supply?
The narcissist's toolbox
Profiling the narcissist
Co-parenting and parallel parenting
Taking your power back
Rules of communication
Decoding with the Narc Decoder
Canned responses
Surviving this battle
5 minutes of questions and answers
Here's a preview of this course:
Using tools like deception, projection, control and delusion, narcissists are skilled at twisting reality. They leave you anxious, confused and questioning your own sanity. Take this course and learn how to ignore the crazy-making and stand firm in your truth.[/vc_column_text][/vc_column][/vc_row]
[vc_row][vc_column][vc_column_text] [/vc_column_text][/vc_column][/vc_row][vc_row][vc_column][vc_single_image image="537″ img_size="1000×600″][vc_column_text][ultimate-reviews post_count='5′ product_name='Understanding the Language of a Narcissist During a Divorce or Custody Battle'] [submit-review product_name='Understanding the Language of a Narcissist During a Divorce or Custody Battle'][/vc_column_text][/vc_column][/vc_row][vc_row][vc_column][vc_column_text]