About this course
Your client says his or her partner "swept me off my feet" or "had so much in common with me" or "seemed too good to be true." Yet your client is feeling confusion and self-doubt, and presents with symptoms of depression, anxiety and even PTSD. So is your client experiencing a personal crisis — or exhibiting a normal reaction to a personality disordered partner?
This webinar teaches you to spot when the real problem may not be your client, but your client's relationship. In Part 1 you'll learn to recognize the signs of possible antisocial, narcissistic, or other personality disorders in your client's description of his or her partner — and how these individuals typically seduce and exploit their targets. You'll learn that individuals with exploitative personality disorders do not have the ability to engage in normal emotional intimacy, and what that means for your client's involvement in the relationship.
Highlights
How clients who are involved in a romantic relationship with an exploiter typically present, and how they describe what they feel.
 The DSM-5 diagnostic criteria for antisocial, borderline, histrionic and narcissistic personality disorders, and comorbid psychopathic traits.
Why, in the beginning of a relationship, a person who turns out to be an exploiter seems so irresistible, and why your client may have overlooked red flags.
 About the instructor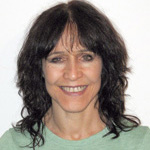 Mary Ann Glynn, LCSW, CHT, is a licensed clinical social worker and an expert on how disordered individuals affect their romantic partners. In her private psychotherapy practice, she finds that many of her clients are stuck in destructive relationships, and helps them gain clarity and recover their lost selves. Ms. Glynn identified the approaches and relationship sequences of these exploiters on their targeted partners, and the reactions to victimization, often veiled and subtle, by the partners. She understands the influence of trauma on the targets' lives, and uses techniques such as EDMR and mindfulness to help them overcome the traumatic impact. Ms. Glynn developed the Mind Warriorâ"• app, an adjunctive daily mindfulness and resourcing tool, to teach clients more empowered responses to PTSD and other emotional, relational, addictive or compulsive triggers.
Ms. Glynn earned her MSW from the Rutgers School of Social Work, and her BSW from Livingston College. She is certified in disaster response crises counseling, divorce mediation, hypnotherapy, clinical supervision and EMDR therapy. She specializes in PTSD and trauma, addictions, mental illness, ADHD, couples, partners in exploitative/IPV relationships, anxiety and depression. The modalities she employs include EMDR, hypnotherapy, somatic experiencing, CBT, focused mindful tracking, and communications dialogue for couples.
Cost and credits
The cost for this course is $49 for two hours of instruction. Once you purchase the course, you can view it as often as you want. There is no expiration date.
This two-part series offers 4 hours of continuing education credit for mental health professionals. Both parts must be completed to receive credit. For more information on credits, click here.
Mental health professionals who complete 8 Lovefraud CE credits are eligible for a free 12-month listing in the Lovefraud Professional Resources Guide.
No commercial support was provided to Lovefraud Continuing Education or the instructor for this program.
Learning objectives
This workshop will enable mental health professionals to:
Describe a client's distinguishing symptoms of small  "t" and large "T" trauma (of PTSD) from emotional, physical, sexual, and deceit abuses due to a relationship with an exploitative disordered individual.
Analyze specific exploitative manipulations common to disordered individuals as relationships evolve, and abuse manifestations on clients.
Explain the cognitive, emotional and behavioral coping mechanisms clients develop to survive in the relationships, and how the self is submerged.
Assess where criteria of personality disorders in the DSM-5 overlap or are differentiated from criteria in psychopathy research in order to recognize a distinguishing set of diagnostic criteria.
Explain how the traits, goals and perceptions of an exploitative disordered personality measure against traits necessary for emotional intimacy, and implications for clients in navigating a romantic relationships with these individuals.
Program Agenda
 Instruction — 55 minutes
Relationships of harm
Problems with recognizing exploitation
What is an exploitative relationship?
Defining the traits of an exploiter in a relationship
Cluster B personality disorders

Antisocial personality disorder
Borderline personality disorder
Histrionic personality disorder
Narcissistic personality disorder

The exploiter in relationships
Core traits of the exploiter
Comorbid psychopathic traits
Emotions exploiters can feel
The grand seduction

The irresistible presentation
Partner's description of romance

Early characteristic red flags
Early behavioral red flags
Traits of partners they target

Vulnerabilities they can exploit
Mistaken beliefs and perceptions of partner
Break — 5 minutes
Instruction — 50 minutes
Requirements for a healthy a relationship
The role of relationship conflict
Why healthy relating cannot happen in these relationships
Exploiter's expectations for the relationship
Covers hidden from the partner
Inside the exploitative relationship

Responses of the exploiter to commitment and emotional intimacy
Verbal manipulation in conflict
Behavioral manipulations in conflict
Making the partner forget

Emotional abuse
Physical abuse
Sexual abuse
Abusive impacts of deceit
How the partner copes in the destructive relationship

Making sense of the behavior
Building of small "t" trauma
Loss of self in small "t" trauma
Physiological impact
Discovery of large "T" trauma
Reverse relationship review
Post-discovery consequences partners may be facing

How to recognize the exploited client in a clinical setting

Partner's initial presentation
Descriptions of self-experience
Descriptions of the relationship

What the partner will need to heal
Questions and answers — 10 minutes
Risks and Limitations
The accuracy and utility of the statements included in this presentation are based on referenced materials from reliable sources that are accessible and obtainable by all.
The limitation of the content presented herein is that the results of execution have not been measured, therefore, expectation of outcome is not predictable.
It is presumed that professionals executing the guidelines presented herein will apply such holding to the precise standards of their professional code of ethics, to reduce risk of ethical violations. As in all therapeutic interventions that may provoke emotional triggering, the professional may be required to perform risk assessment for suicidality, homicidality or other incident requiring emergency psychiatric services.
Here's a sample of this program:
Therapists: Does your client's romantic partner "seem too good to be true?" It may be a warning sign of possible antisocial, narcissistic or other personality disorders. In this course, you'll learn to spot the warning signs.
Sign up for this course now
Course Materials