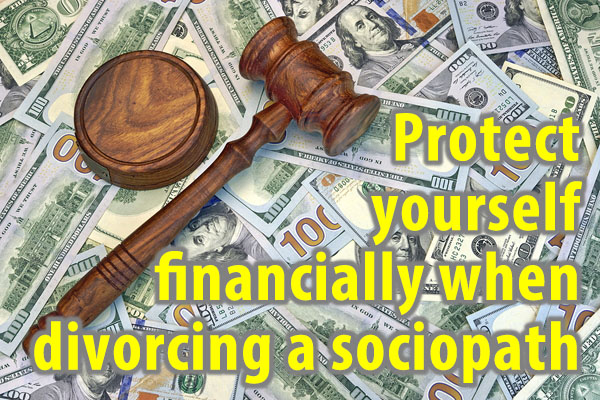 About this course
When you're splitting from a disordered husband or wife, the first thing to understand is that your soon-to-be ex feels absolutely no obligation to be fair. Therefore, you must know what to expect and take steps to protect yourself financially when divorcing a sociopath.
The lies and manipulation that you saw in your marriage will continue, and probably escalate. Your marital assets may disappear. Your ex may suddenly claim poverty. You may also discover that he or she has engaged in deception, theft and fraud —with you and your family as the primary target.
You need to know what to expect and how to prepare, so you can protect yourself financially when divorcing a sociopath. If you're considering divorce but haven't yet filed, plan before you make a move. If your divorce is underway and you are shocked by what you've seen so far, educate yourself about the financial games sociopaths play so you can take back your power.
Highlights
Understanding the sociopath's objective: Winning
What should you fight for, and what can you let go?
Issues to expect in mediation and settlement with a sociopath
The historical analysis method of dividing assets
Your divorce decree: The devil is in the details
About the instructor Susan Shofer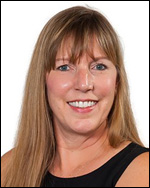 Susan Shofer, MBA, CDC Certified Divorce Coach, is author of the Divorce Recovery Ladder, a comprehensive, interactive workbook with checklists and charts to help you maintain emotional, physical and financial balance as you separate from your partner.  Her Divorce Recovery Podcast Program is a nine-part interactive series of worksheets with podcast instructions to help you unclutter your divorce and organize your life.
Susan created her programs after successfully navigating her own toxic divorce. Previously, Susan was a licensed private investigator for 24 years and the owner of a detective agency. In 2013, she turned her focus toward helping people with the challenges of contentious divorces.
Susan has a master's degree from Johns Hopkins University and a bachelor's degree from the University of Maryland. She began her career working for a nationally known investment firm.  Susan has two children and was president of Parent Network of Greater Baltimore, where she coordinated parent education lectures and workshops for the Baltimore private school community.
More Lovefraud webinars by Susan Shofer, MBA, CDC
Cost and credits
The cost for this course is only $37.50 for 90 minutes of instruction. Once you purchase the course, you can access it online as long and as often as you want.
Although this course does not award continuing education credits, you will be able to download a certificate of achievement upon completion.
Learning objectives
After this course, How to protect yourself financially when divorcing a sociopath, you should be able to:
Protect your records and accounts in anticipation of filing for divorce
Prepare for the financial games your sociopathic ex will play
Find debt and tax liabilities that your ex has hidden
Anticipate your ex's moves regarding child support and alimony
Take steps to make your divorce decree enforceable
Protect yourself financially when divorcing a sociopath program agenda
55 minutes instruction
Steps to protect your finances before you file for divorce
Financial records — how to find and preserve them
Locking down your finances before your divorce
The importance of checking your own credit
How hard do you fight for your share of the assets?
Should you settle out of court?
What happens if you're a "disadvantaged spouse?"
What to expect in mediation with a sociopath
Games sociopaths play when listing marital assets
The risk of underestimating your expenses
Using historical analysis to divide assets
How sociopaths try to hide assets
Understanding individual and joint property
When household expenses are in your name
What you need to know about credit card debt
Are there hidden tax liabilities?
Should you demand alimony?
What you need to know about sociopaths and child support
Why sociopaths keep filing motions
Your divorce decree — the devil is in the details
Enforcing your divorce decree
Can a divorce settlement be modified?
What happens when the court awards you a judgment?
5 minutes questions and answers
Course preview
A sociopath's objective isn't fairness, it's winning. They hide assets, incur debt, claim poverty, run up your legal bills and more. Learn their strategies, so you can protect yourself financially when divorcing a sociopath.
Customer reviews
Add your review — click and scroll down
How to protect yourself financially when divorcing a sociopath — $37.50
Sign up for this course now