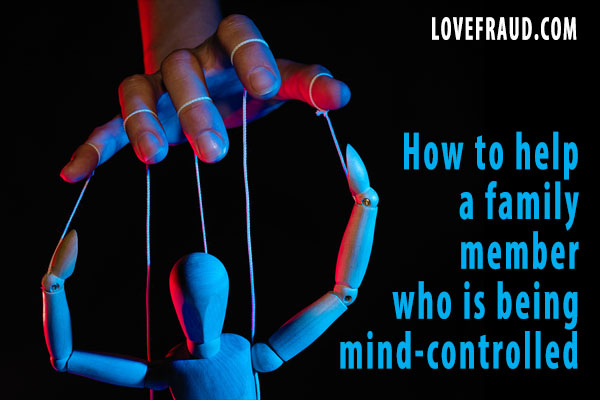 About this course
You are worried sick. Your child, sibling, parent or other family member, is being controlled by someone else. This person — probably a sociopath — tells your loved one what to do, what to say, what to think. The sociopath isolates your family member, monitors communications, perhaps even dictates what to wear and when to sleep. It's like your family member is in a cult.
In fact, it is a cult. This particular cult has one leader — the sociopath — and one follower — your loved one, who is under the sociopath's destructive influence.
What can you do?
In this webinar, Steven Hassan, the internationally renowned cult expert, explains what your family member is going through, and how you can help. Steven, a cult survivor himself, has helped thousands of individuals and families escape and recover from mind control.
The key is enabling your family member to think independently. Steven has developed the Strategic Interactive Approach to help you counter the sociopath's destructive influence, and encourage your loved one to make his or her own choices. In this webinar, he will explain, step-by-step, how to reach out to your family member, build a team to support him or her, and when appropriate, arrange an intervention with professionals.
Learn how to help your loved one take back his or her power, and choose to end the destructive involvement.
Highlights
Why your loved one seems to be a different person
Steven Hassan's BITE model of destructive influence
Why it's so hard for people under mind control to escape
What to say, and not to say, to your loved one
How to help your loved one break free of the controller
About the instructor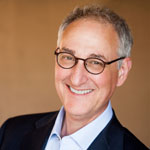 Steven Hassan, M.Ed., LMHC, NCC, is an expert on undue influence, brainwashing and unethical hypnosis, and author of the best-selling book, Combating Cult Mind Control, now updated in a 2018 edition and audiobook. For over forty years, he has helped thousands of individuals and families recover from undue influence (mind control). Steven understands the subject from a unique perspective, as both a former cult member and as a clinical professional.
Steven is the Founding Director of the Freedom of Mind Resource Center, a coaching, consulting, and training organization dedicated to supporting individuals to have the freedom to think clearly and to freely consider how they want to live their lives. Steven pioneered a breakthrough method called the Strategic Interactive Approach (SIA), an effective and legal intervention alternative for families to help loved ones who are under mind control. The SIA teaches family and friends how to strategically influence the individual.
He is the author of Combating Cult Mind Control: The #1 Best Selling Guide to Protection, Rescue, and Recovery from Destructive Cults (1988, 1990, 2015, 2018), Releasing the Bonds: Empowering People to Think for Themselves (2000) and Freedom of Mind: Helping Loved Ones Leave Controlling People, Cults & Beliefs (2012, 2013). Steven provides training workshops and seminars for mental health professionals, educators, and law enforcement officers worldwide, as well as for families of cult members. He writes and speaks out about the importance of viewing ISIS/Daesh and other terrorist groups as destructive cults. Steven has appeared on innumerable television and radio shows. Newspapers, magazines and other media all over the world have quoted Steven Hassan extensively.
Cost and credits
The cost for this course is only $50 for 2 hours of instruction. Once you purchase the course, you can access it online as long and as often as you want. All Lovefraud courses offer a money back guarantee.
Although this course does not award continuing education credits, you will be able to download a certificate of achievement upon completion.
Learning objectives
After this course, you should be able to:
Understand your loved one's true identity is still under the "pseudo identity"
Recognize the sociopath's mind control strategies
Talk to your mind-controlled family member without getting shut down
Build a team of family and friends to help your loved one
Work towards an intervention with professionals, if appropriate
Program Agenda:
1 hour of instruction, including questions and answers
Your loved one under mind control — how it affects you
Why it's so hard for people under mind control to escape
How being controlled by a sociopath is like being in a cult
Understanding destructive influence
Destructive influence and the pseudo identity
When are people are vulnerable to destructive influence?
How a sociopath's manipulation creates cognitive dissonance
Steven Hassan's BITE model of destructive influence

Behavior Control
Information Control
Thought Control
Emotional Control

Three stages of gaining control over someone's mind
5 minute break
55 minutes of instruction, including questions and answers
What should friends and family members do?

How to act towards your loved one who is being mind-controlled
How to act towards the person exerting mind control
What to do when you have evidence that the sociopath is lying

Helping your loved one leave — the Strategic Interactive Approach

The goal of your intervention
Building a team of friends and family
Communication strategies for talking with your loved one
Planning for an intervention

Supporting your loved one after he or she has left the sociopath
Here's a preview of the course:

Your loved one is isolated, changed — like a cult member. Steve Hassan, a renowned expert on cults, teaches you to how to communicate with him or her and how to stage an intervention, so your family member can break free.
Customer reviews
Add your review — click and scroll down
How to help a family member who is being mind-controlled – $50
Sign up for this course now