About this course
If you're fighting your ex in a high-conflict divorce and custody battle, or if you're dealing with parental alienation, your attorney or the judge may consider involving court-appointed professionals. They could be best interest attorneys (also called guardians ad litem), custody evaluators or parenting coordinators.
What does this mean? How do these court-appointed professionals affect you, your children, and your case?
In her own contentious divorce, Susan Shofer, now a certified divorce consultant, dealt with all three types of court-appointed professionals. In this webinar, she tells you what she learned from her own experience, and from the issues faced by her clients. Knowledge is power, so you'll be able to make informed decisions about whether these professionals should be involved in your case, or how to deal with them if they already are.
Highlights
Why your attorney may recommend a best interest attorney (GAL) for your children
Reasons the court may appoint a custody evaluator to your case
The pros and cons of parenting coordinators
Advantages and disadvantages of these court-appointed professionals for your children
The inside story on how these court-appointed professionals may affect your case
About the instructor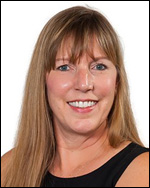 Susan Shofer, MBA, CDC Certified Divorce Coach, is author of the Divorce Recovery Ladder, a comprehensive, interactive workbook with checklists and charts to help you maintain emotional, physical and financial balance as you separate from your partner.  Her Divorce Recovery Podcast Program is a nine-part interactive series of worksheets with podcast instructions to help you unclutter your divorce and organize your life.
Susan created her programs after successfully navigating her own toxic divorce. Previously, Susan was a licensed private investigator for 24 years and the owner of a detective agency. In 2013, she turned her focus toward helping people with the challenges of contentious divorces.
Susan has a master's degree from Johns Hopkins University and a bachelor's degree from the University of Maryland. She began her career working for a nationally known investment firm.  Susan has two children and was president of Parent Network of Greater Baltimore, where she coordinated parent education lectures and workshops for the Baltimore private school community.
More Lovefraud webinars by Susan Shofer, MBA, CDC
Cost and credits
The cost for this course is only $30 for 60 minutes of instruction. Once you purchase the course, you can access it online as long and as often as you want.
Although this course does not award continuing education credits, you will be able to download a certificate of achievement upon completion.
Learning objectives
With this course, you will learn:
Best interest attorneys (or GALs) — advantages and disadvantages
Custody evaluators — advantages and disadvantages
Parenting coordinators — advantages and disadvantages
How to deal with court-appointed professionals
What to do if a professional seems biased
Program agenda
55 minutes instruction
What is a best interest attorney (also called Guardian Ad Litem)?
What is a custody evaluator?
What is a parenting coordinator?
Why would your attorney recommend a best interest attorney for your children?
Advantages of a best interest attorney for your children
Disadvantages of a best interest attorney for your children
Why is a custody evaluator appointed to your case?
Advantages of a custody evaluator
Disadvantages of a custody evaluator
Why would a parenting coordinator be assigned to your case?
Advantages of a parenting coordinator
Disadvantages of a parenting coordinator
Once the court appoints a professional …
Dealing with court-appointed professionals
If the professional seems biased
If you think the professionals are damaging your case
Are these court professionals beneficial to your case?
5 minutes questions and answers
Here's a preview of the course:
Court-appointed professionals in your custody battle may profoundly impact you and your children. Learn what they do, whether or not they will be helpful to your case, and if they are already involved, how you should deal with them.
Customer reviews
Add your review — click and scroll down
Friend or foe in your custody battle? Understanding best interest attorneys, custody evaluators and parenting coordinators – $30
Sign up for this course now