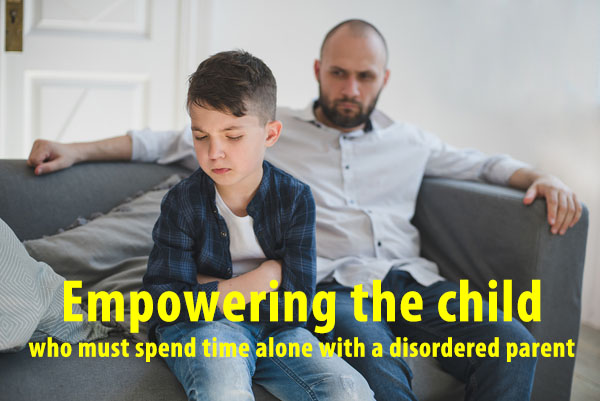 About this course
You have children with a narcissist, antisocial, borderline or psychopath. Now, every time you must send the kids to stay with your ex, you worry. She may or may not feed them. He breaks their toys, and breaks his promises. At the very least, your ex messes with their minds and emotions.
How can you protect your kids when you're not there?
In this webinar, Claudia Paradise, LCSW, explains how a disordered parent may affect children, and how you can strengthen your kids so they can get through the visits. You'll learn how safe routines when the kids are with you, building their self-esteem, encouraging them to deal with their feelings, and other strategies, will give kids the resilience to overcome the negativity they may encounter with your ex.
Highlights
The key to helping children deal with a disordered parent
Issues boys and girls experience with disordered mothers or fathers
How to talk about the tough stuff with your child
What you need to know about cognitive dissonance in children
How to select a therapist for your child
About the instructor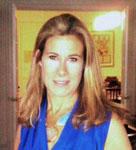 Claudia Paradise LCSW-R, is a psychotherapist in New York City with 25 years of practice experience, concentrating on trauma, self harm and Cluster B abuse. She treats a wide variety of anxiety and depressive disorders through family, individual, group and couples counseling. Claudia is warm, personable and approachable, and puts her clients at ease. She is trained in techniques like psychodynamic, DBT, CBT, EMDR as interventions for hard-to-treat symptoms, and she plays an interactive role in her client's treatment. Claudia sits on the Executive Board at the Institute for Contemporary Psychotherapies Center for the Study of Anorexia and Bulimia. She is also faculty and supervisor in its training program.  Claudia is part of a small group of clinicians working on the development of treatment protocols to educate and train other clinicians in the treatment of narcissistic abuse and complex PTSD. She holds an MSW from the New York University Silver School of Social Work and a BA in psychology from American University.
Cost and credits
The cost for this course is only $50 for two hours of instruction. Once you purchase the course, you can access it online as long and as often as you want. All Lovefraud CE courses offer a money back guarantee.
Although this course does not award continuing education credits, you will be able to download a certificate of achievement upon completion.
Learning objectives
This course will offer you:
A framework for understanding how a disordered ex can affect the self-esteem of the child you are co-parenting.
An understanding of how to communicate to your child in ways that will best counter the toxic effects and negative impact their disordered parent may have on them.
Tools and coping mechanisms to teach, implement, practice and model for your child to build their healthy defenses and ground them in their growing true sense of self.
Understanding the ways that we must care for and empower ourselves as a healthy parents, in order to provide this solid foundation for our children.
Program Agenda
1 hour of instruction
How children are affected by disordered parents
Being the "good enough" parent and right-sizing your expectations
Issues boys experience with disordered mothers or fathers
Issues girls experience with disordered mothers or fathers
Key safety skills to teach your children
Validating your child's feelings
Talking about the tough stuff
Dealing with your child's anger
Cognitive dissonance in children
5 minute break
50 minutes of instruction
The importance of building your child's self-esteem
Encouraging your child's individuality
Helping your children trust themselves
Counteracting the ex's broken promises
When your ex tries to turn siblings against each other
How to talk about your ex with your child
When you should seek therapy for your child
How to select a therapist for your child
5 minutes questions and answers
Here's a preview of the course:
You have children with a narcissist or another disordered individual, and have no choice but to send them to stay with your ex. By building their self-esteem and encouraging expression of their feelings, help them develop the resilience to overcome a negative environment.
Customer reviews
Add your review — click and scroll down
Empowering the child who must spend time alone with a disordered parent — $50
Sign up for this course now